In the past, SMS was a great form of communication. The reasons were clear: practicality and cost / benefit. But do you remember when you last used the SMS or MMS service after the arrival of WhatsApp? I remember, it was last night!
I remember as if it were today the days when my Nokia 3310 and I had an excellent relationship, especially since I had won the device in conjunction with a postpaid plan in which I could send up to 30 text messages free of charge per month. This really helped me to keep my cell phone bill at an amount close to what a journalism intern in Brazil could pay at the time.
As an SMS contains only 160 characters, it was always necessary to be as accurate as possible so as not to send two messages instead of one and end up wasting an SMS. In fact, the acronym comes from Short Message Service, which in Portuguese would be Short Message Service.
Opinion by Camila Rinaldi
Now we send an immense amount of messages every day and counting them has just become impossible.
After a while, my operator, Vivo, started offering 10 messages (or text messages) per day through its official website, so that already gave me another breath in the budget. But the best of all was when Facebook or the MSN messaging service arrived, they got the job done.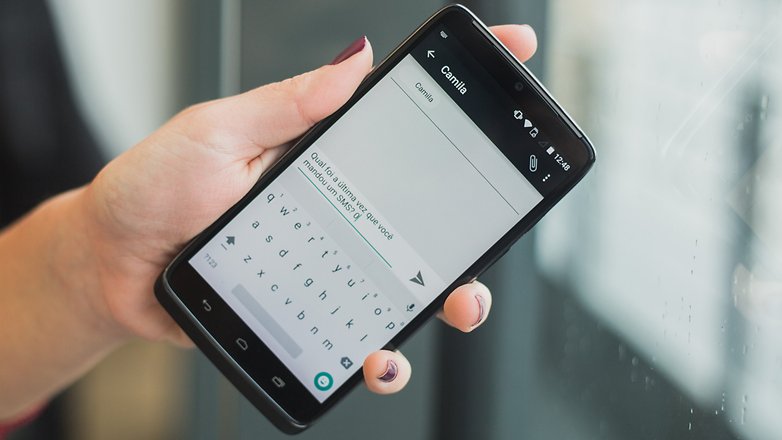 However, many waters have been rolling since college. Today, my contract has 3,000 free messages and I have at least three applications for sending instant messages installed on my smartphone: WhatsApp, Facebook Messenger and Allo.
When did SMS give way to messenger apps?
The funny thing is that, even with services like Facebook and Orkut, SMS was still king in the times of feature phones, or cell phones like my Nokia 3310, because the internet was not really popular on cell phones. But then Viber arrived, and then WhatsApp and now we send an immense amount of messages every day and counting them is simply impossible.
SMS is far from a thing of the past
However, SMS is far from a thing of the past. To give you an idea, in France alone, during the last quarter of 2015, 52.2 billion SMSs were sent, an increase of 2.1% over the previous year. One of the big reasons for this, for sure, is the fact that when we need instant messaging services the most, they don't work due to network congestion. The case of this growth in the number of SMS sent in France, for example, is directly linked to the fact of the holidays.
Yesterday, for example, I was in a bar where there was no chance to connect to the internet, and to let my friends know where I was, I had to resort to the good old text message. Before that, I had used the funds two weeks ago, when I needed to communicate with my friends in the middle of the Lollapalooza festival.
And taking advantage of our #TBT series of articles, I would like to know when was the last time you sent an SMS and why?
Now, if you'll excuse me, I'll send a text and I'll be right back!
---
Throwback Thursday (#TBT), in Portuguese, would be something like Thursday of Retrocesso. It is a hashtag that is used to, every Thursday, people post photos, videos or any subject that has happened for some time. Every Thursday, you will be able to follow past experiences of our editors with smartphones, gadgets and tablets here at AndroidPIT. Stay tuned!