What is Apps World?
Although the event is aimed at developers and companies involved in the creation and distribution of mobile software, it is possible to visit the event as a member of the public. In this edition we had lectures by prestigious figures, such as Steve Wozniak (co-founder of Apple) or Ian Livingstone, a legend of the games (Games Workshop, Tomb Raider, Dungeons & Dragons).
The idea is to bring together marketing agencies, developers and service specialists mobile in the same place. And of course, the specialized press was invited.
Apps World 2015 Highlights
HTML 5: the mobile sites of tomorrow
In addition to code and changes in developer modes, discussions at Apps World revolved around the selection of native apps or adaptive mobile sites, that is, those with responsive design.
Sean McCullough, software engineer at Groupon, spoke about cross-platform development. The idea is to offer a unique user experience adapted to different operating systems and mobile devices. Thus proving what we already knew in advance: mobile applications tend to give way to well-developed websites.
Apps: Fitness and Auto
During Apps World, what attracted the most attention were the apps developed for fitness and cars. Although the event is not exactly a place where developers present their projects to the public, I had the opportunity to check out two very prominent concepts: Women Workout it's the Drivesafe.
Simpler, quality content
Women Workout is a fitness app with an ultra simplified concept. The evolution of users is assisted in a linear way and adapts to the user's preferences.
The design of the application is very clean and this simplicity is really an advantage. As far as I can tell, this is the trend among developers today. The idea is to make the user, especially those who have no interest in Android apps, understand that there is a range of services that can help to improve everyday life in a simple way.
Women Workout Women Fitness
DriveSafe goes further than just GPS or a driver assistance service. In reality, the app encourages drivers to offer points for each kilometer traveled without committing infractions or speed abuse, for example.
When exceeding the allowed limit, the user loses points; on the other hand, if this is a good driver, then he will score points.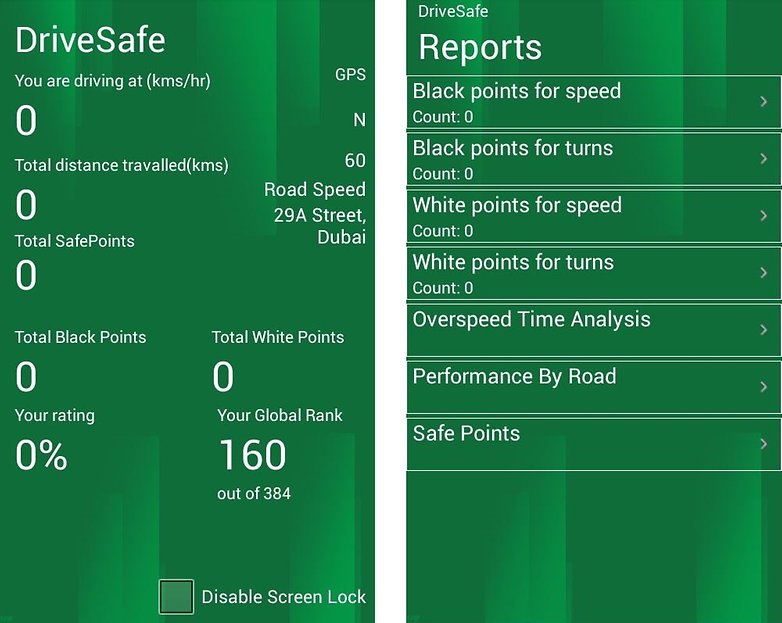 The application also offers «Police Mode»: with it you can manage the scores of other family members, employees or customers (in the case of a rental vehicle, for example). Here too, the project is very simple, as it is not aimed at a specialized audience.
Both applications represent what is currently being put on the market. The impression I got is that the developers are not only focused on ultra innovative services, but want to offer a simpler and more efficient experience.
DriveSafe 3.0
Mobile games: a constantly changing market
Regarding games, it is worth mentioning Peter Molyneux, founder of Lionhead Studios (Fable and Black and White) that released its next title, Godus, which promises to be revolutionary. He talked about the difficulty of providing an immersive gaming experience on smartphones, as we have today on traditional platforms, such as computers and game consoles. According to Molyneux, we now have a good difference between PC players and mobile devices.
In fact, a player launches an average of 12 games per day on the cell phone, each lasting approximately 10 minutes. Already in front of a computer, the number of titles played is smaller, and they last between 2-3 hours. So, one of the biggest challenges for big studios today is to transform the way players use their smartphones for games.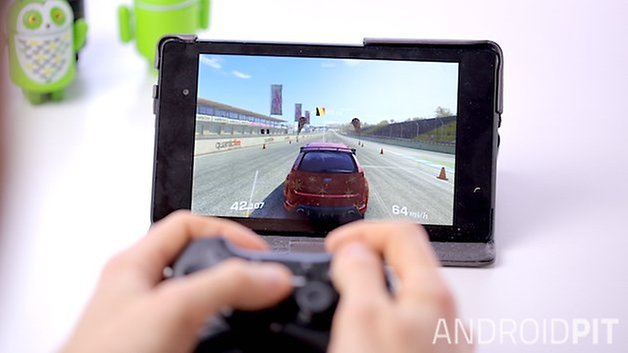 Other speakers talked about the difficulties of monetizing games on Android. Discussions were focused on the concept of freemium. The idea is to find the balance between advertising, paid content and the best gameplay.
VR: virtual reality on mobile
Patrick O'Luanaigh, CEO of nDreams, talked a little about his last twelve months developing virtual reality games. Through two titles created specifically for Gear VR (Gunner and Perfect Beach), he presented his ideas and projects in what he says is a practically untouched area on Android.
Gunner is one of the first games developed for Gear VR and has a very wide view of the battlefield, which the user traverses when turning his head to the right and to the left. Below, you can see a promotional video of the game that, so far, is only available for the Samsung Gear VR:
Gunner is one of the latest games from the nDreams studio.
Perfect Beach is a title with opposite characteristics. The idea here is to be able to use the virtual reality experience for meditation. Unfortunately, it is not possible to talk much about it, as it is still in the development stage.
What to take advantage of Apps World 2015!
The first thing that needs to be said is that the developers are well aware of the current issues: producing more quality games. The emphasis is on providing quality content to keep players interested in the titles for longer.
In addition, it has become quite clear that virtual reality devices, such as Gear VR, are in the center of attention of developers. In this sense, expect to see amazing apps hitting the market in the coming months and years, including clothing and accessories to offer an even more realistic experience.
You can find the agenda and all information about the next edition on the official Apps World website.