The most used social network in the world starts the week bringing two news to users. The first is an application called Dating (dating, translated into Portuguese), and its main functionality is to help the user find his soul mate. The details are as follows.
Announced a few months ago at its annual conference, the F8, Dating comes to compete with Tinder, which reigns absolute when it comes to dating app. The tests have already started and, for the time being, are only available to company employees to look for any bugs and technical problems.
Everything indicates that soon users will be receiving this news that should arrive in the form of an update, and will be linked to the official Facebook application for Android and iOS. Many question that it should be released independently, however, I think it is unlikely to happen. For those who use Facebook through browsers, nothing has been confirmed yet.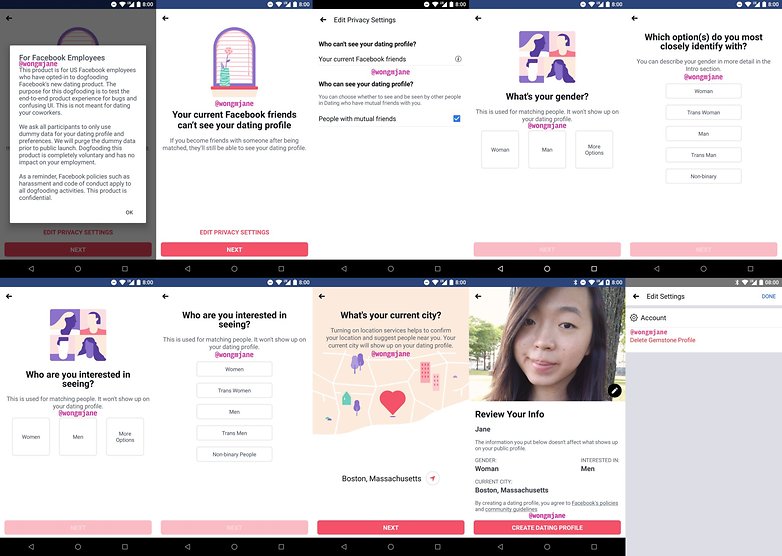 The other novelty of the company of Mark Zuckerberg is in relation to the ads displayed on its Facebook platform. Currently, whenever we come across a game advertisement, it displays a short video regarding the announced game and we need to wait a few seconds to be able to close and continue what we were doing.
However, it will be possible to try the game being advertised. That is, through the ad itself it will be possible to play, without leaving Facebook or having to download a demo. The idea seems to be very cool and much more attractive than watching videos in an ad. Android ads already do that.
About these two news from Facebook, I was able to test an ad in this new interaction format and I liked it. Much better than watching videos with those loud sounds that often get in the way. Regarding Dating, I believe that he comes strong to fight with Tinder.
And you, what did you think of these news from Facebook?