One of the most common play styles on the Play Store is the endless runner, or infinite corridor: one in which the character runs avoiding obstacles and collecting prizes or rewards without stopping. THE Fotonica it is almost that, but the big difference of this game is its abstract and geometric look.
The game has simple controls: keep your finger on the screen to run, take off to jump. Unlike most games of this style, you only run on one track, and there is no need to use the device's accelerometer. Check out what the game offers below:
7 different phases
3 endless stages to compete for scores
split screen for 2 players (at the same time)
18 'achievements' to unlock
online ranking
2 difficulty levels
possibility to play in portrait or landscape
no ads or in-app purchases
The animations and shapes of the different worlds of Fotonica are abstract and geometric, and can make the player a little dizzy in the first minutes. The speed is great, and there is a learning curve to control the runner well.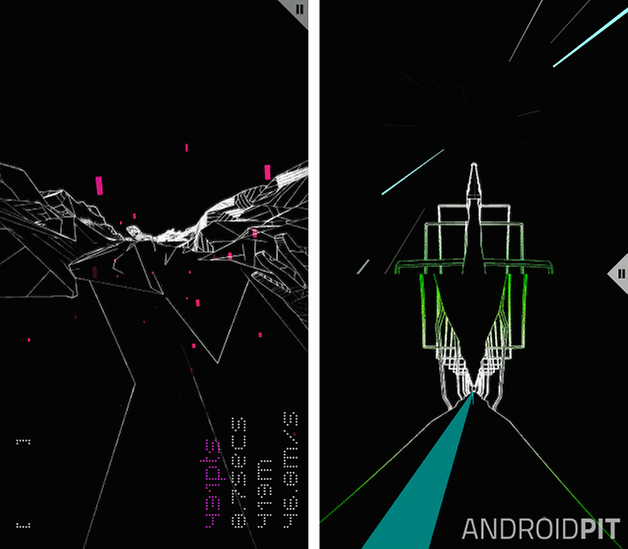 The soundtrack is electronic music and is perfect for the mood of the game. In my opinion, one of the best infinite running games I have ever tried on a cell phone. Available in the Play Store for R $ 2.76, in promotion of launch.
Paid or free application?
Paid out
publicity
No
Internet connection
No
In-app purchases
No
Android version
4.0 or higher
PHOTONICS
Fotonica is also available on Steam, Ouya and iOS. The soundtrack can also be purchased at BandCamp.
What is the Android game with the most interesting graphics you know?