Google launched its latest messenger version, Allo, and, for better or worse, everyone is talking about it. If with Duo, the company wants to deliver a simple and practical experience for video calls, with Allo, Big G hopes to renew its bets in the fierce world of messengers. For this, it brings a new concept, integrating the already famous Assistant to the communicator.
The app has just arrived on the Google Play Store. To download it, click the button below:
Google Allo
Once installed, Allo asks for your phone number and e-mail address. It also prompts you to take a selfie to complete your profile. The latter will automatically integrate with the profile you already have on Google to ensure that the Assistant works correctly.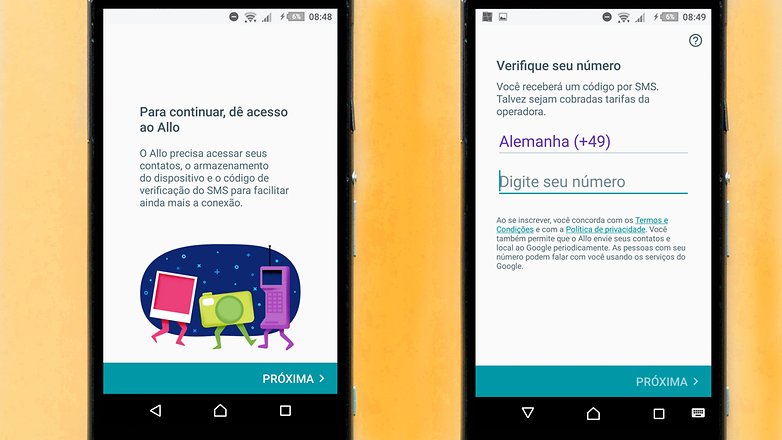 Once this process – which takes a few minutes – is finished, you can already take the first steps in the app and talk to Google Assistant – the personal assistant integrated with the messenger, which is an evolution of Google Now. It will answer your questions about restaurants, locations , general information, translations, etc.
You can also opt for an Anonymous (Private) mode, to talk to your contacts, without Google monitoring what is being discussed.
The use of Allo will become visible not only to those who already use it, but also to Hangouts users, who will receive a message encouraging them to switch to the new Google communicator.
Conversations, Incognito mode and automatic responses
The basis of Allo's functions is, of course, in conversations. It is possible to create group chats, as well as voice notes. In addition, Google has created a large number of stickers to express different emotions or moods.
In English, many of the conversations have automatic responses, as Allo analyzes and reacts to your messages in different ways. Depending on the context, the app encourages you to dialogue from previously created expressions, such as «Congratulations», «Genial», «Hahahaha», «Tell another» and so on. This is really cool to save time, but it still feels weird since, even gaining in agility, there is the impression of an artificial conversation. But this may be because we are not used to it.
Anonymous conversations are done differently and are encrypted with End-to-End encryption (the same used in WhatsApp). Unlike Standard mode, Google will not be able to see what you are doing and it is still possible to program for messages to be destroyed after a specified time (from five seconds to a week).
However, in Anonymous mode, it is not possible to use Google Assistant, as the assistant is unable to access the information exchanged in this «box».
Google Allo introduces you to Google Assistant
Google Assistant is the key to Allo. Although, at first, it is only available to understand English, Google promises that the feature will be available for other languages ​​soon. Even so, the app makes a point of explaining to the user that «it is still learning Portuguese», which already makes it nice in our eyes.
To work correctly, the Assistant needs to connect to your Google (Gmail) account. In the activity panel of your profile in Big G, you can see, along with your history of other actions, the queries you made with the personal assistant.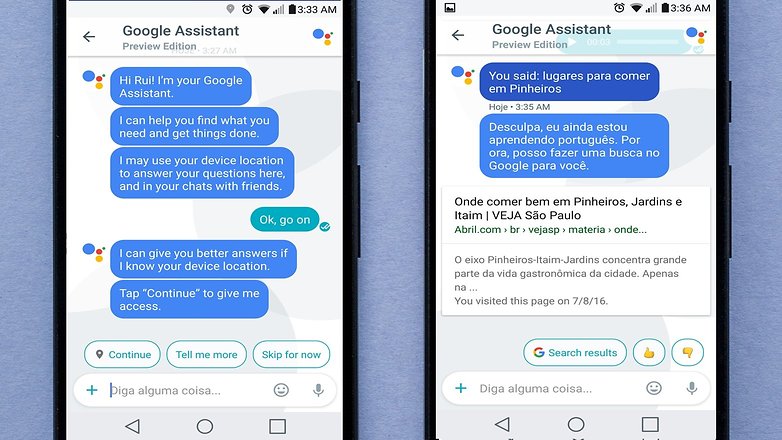 It is possible to access the Assistant in two ways: you can use a private chat window with the assistant itself and ask what you want, with the answer brought in a few seconds. For now, if you ask in Portuguese, the reaction will be a Google search. But, if you have a certain command of English, the level of interaction with the functionality will be much more effective.
It is difficult to decide whether this way of accessing information on Google is really more useful than using traditional methods. The bot concept, which uses artificial intelligence, still needs a lot of work. But the Assistant shows you are on the right track. Not to mention that it is a totally revolutionary resource in the world of messengers.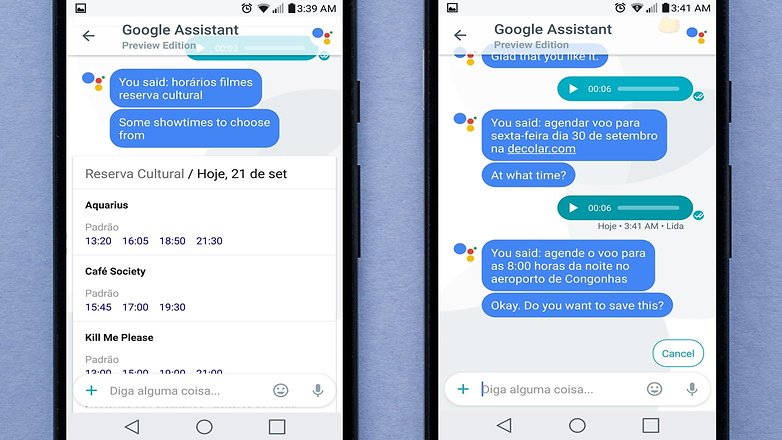 The other way to ask Google Assistant questions is to chat with your other contacts. You can simply type «@google» and the Assistant is activated to respond to what you want. From restaurant websites to movie schedules showing in the cinema, the information that Google returns will be visible to all participants in the conversation.
Everything is still very new; therefore, many things that the Assistant brings do not exactly match what you are looking for, which impairs its usefulness. But, as it is a version, say, «preview», and the app tends to learn from your habits, the chances of an effective improvement over time are great.
Who uses Allo?
For now: few people.
But, of course, this is totally understandable. During the first day of availability of the app, none of my contacts used the messenger, except for my colleagues at AndroidPIT. Of course, the scenario should change in the future, but the question remains: will it happen to Allo what happened to Duo?
This is because the video call app had 10 million downloads before completing a month of life, but, until now, it has not been absolutely necessary in the life of the user, who has been using it little.
Allo's functions may take time to convince users. But the Assistant can make a difference.
First impressions
Allo has some interesting features, but as a messaging app, it doesn't have much to say, at least for now. The presence of Google Assistant is quite innovative, but considering its initial language limitations, it doesn't add much value. But we will wait until support for other languages ​​is offered.
With Google Assistant still in first gear, I didn't find many reasons to make Allo my primary messaging app. It has good features, of course, but these can also be found on WhatsApp, Telegram and Facebook Messenger, which work well enough and are much better consolidated in the user's life.
And are you willing to give Allo a chance?