The Galaxy S8 line is more complete. In addition to support for Samsung's own Virtual Reality, the high-end smartphone series can now also be used in conjunction with Google's Daydream View.
Opinion by Camila Rinaldi
There is now another ecosystem of apps and VR features available for the Galaxy S8 and that's great.
Daydream was announced in 2016, during the Google developer conference. Then, along with the announcement of the new line of Pixel smartphoens, Daydream View hit the market. Like Samsung's Gear VR, this device is used to consume VR content.
Now the Galaxy S8 and Galaxy S8 + are also part of this select list of smartphones with support for Google technology. The other models are the Pixel and Pixel XL, Moto Z, Huawei Mate 9 Pro and ZTE Axon 7. On the waiting list we still have the ZenFone AR.
To have DayDream on your Galaxy S8, however, it is not enough to just fulfill the requirements, it will be necessary to download the Daydream app from the Play Store and, of course, have a Daydream View device, sold in few regions of the world right now .
Daydream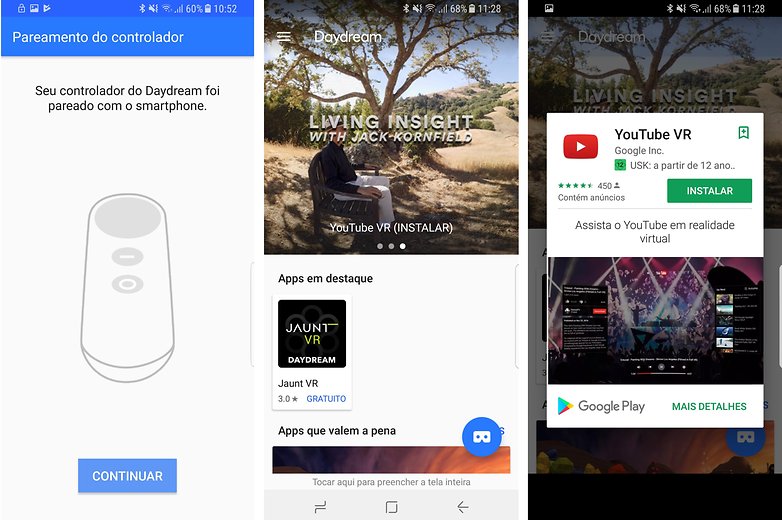 The current version of Android on my Galaxy S8 is G950FXXU1AQG5 and, after installing Daydream, I had to accept some permissions, such as enabling «Google VR services» and offering access to «device location»: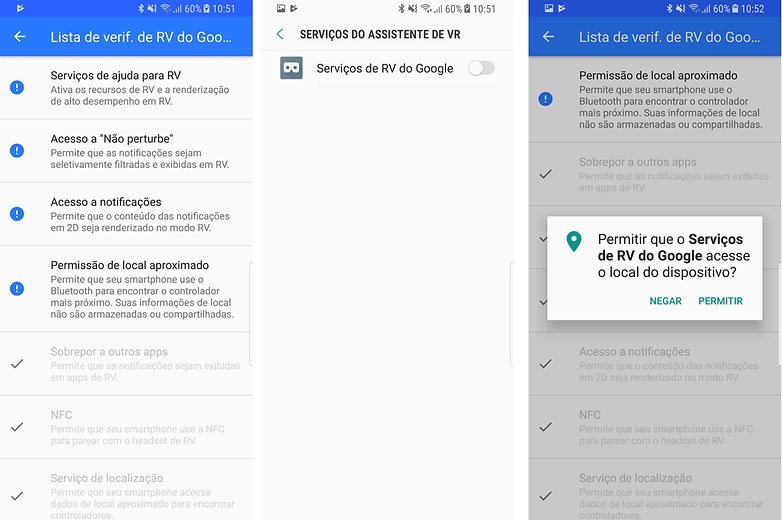 I was able to use the Galaxy S8 this morning in conjunction with the Daydream View and the experience is very similar to using Samsung's new Gear VR, which also uses a controller. another positive point is that there is yet another ecosystem of apps and VR features now available for the Galaxy S8 and this is excellent.
In Brazil, it is possible to buy the Daydream View from Mercado Livre, the price varies between 799 reais and 499 reais. Before purchasing the device, however, check the seller's references. In the USA, the device costs 60 dollars, about 190 reais.
So, are you already using Daydream on the Galaxy S8 or Gear VR? What are you finding so far?