Will you stay home at the carnival? So a tip: follow the 50th edition of the Super Bowl, the grand final of the NFL, the largest football league in the world and that will happen this Sunday (7/2). Below, we indicate four applications to monitor everything that happens during the match. And in the relationship, of course, there are games for you to warm up before the game!
The decision, which will involve the Denver Broncos and Carolina Panthers teams, deserves to be followed not only by TV, but also by other screens (smartphones and tablets). This is because you will be able to know all the details of the match, as well as extra content that is very cool.
Touchdown !!
NFL Mobile
This app brings a multitude of multimedia content about the NFL, from news to historical facts, curiosities, bid by bid of the live games and much more. If you want to follow the final, but only have your smartphone nearby, NFL Mobile can be a solution.
NFL Mobile
NFL Game Pass
Well, the ticket to the Super Bowl final today is the equivalent of a zero car. And it may be a little late for you to arrive in San Francisco, host of the event this year. But, if you have money left over (and you are not a subscriber to ESPN, the TV channel that will broadcast the final here in Brazil), it is worth taking a chance and subscribing to the NFL Game Pass to watch the decision live, via streaming. The price is R $ 79.99.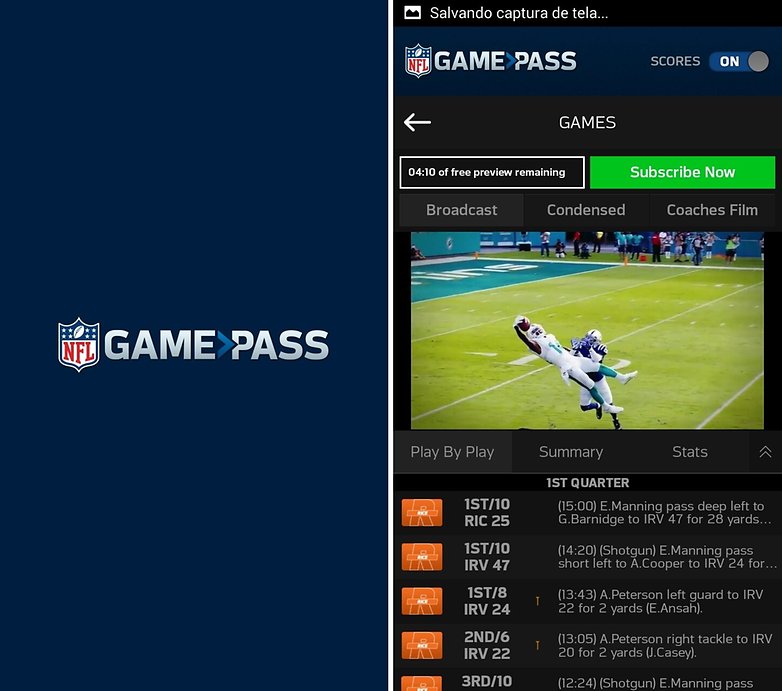 NFL Game Pass Intl
Madden NFL Mobile
The official NFL football simulator requires the player to have some knowledge of the sport and, preferably, to have played a previous version of the game. Great graphics and gameplay. But even if you don't know anything about the game, it's worth a look, as there are modes for beginners. The title also offers content purchases to personalize and strengthen your team.

Madden NFL Football
Fanatical Football
Fanatical Football is more suitable for those who are starting to be interested in American football. Its gameplay is easy and intuitive and, even with more modest graphics and not having the official NFL teams, you can have a lot of fun.

Football Fanatic
So, ready for the Super Bowl decision? If you have other football game tips or how to follow the final, let us know in the comments below!