I know that this text goes against more than a billion people who use WhatsApp and as many tens of millions who prefer Telegram or Facebook Messenger. But the fact is that Skype mobile is an underrated multimedia communicator and should be used more by the public on their smartphones. Here I list my reasons for that.
Emoticons are cooler
Within messengers, emoticons arouse great interest from users, mainly because they are widely used to replace dialogues. So, you can't understand why the public prefers WhatsApp and the like over Skype, which has much cooler emoticons.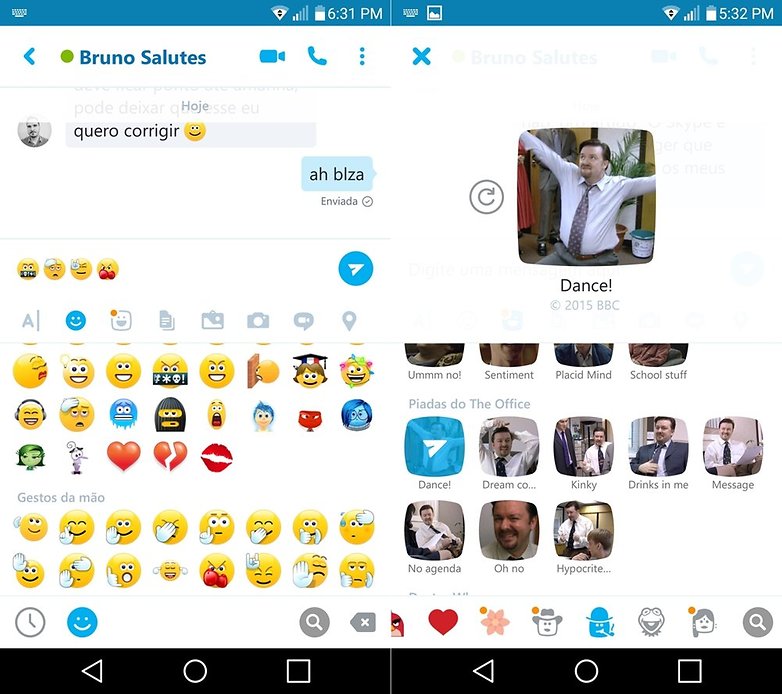 Symbols are much more fun to use, as they are animated emoticons and they translate much more efficiently what we want to say to our contacts.
In addition, Skype also brings Mojis, small GIFs with audio, which often come from the best moments of famous series, such as The Office, Sherlock Holmes, Doctor Who, Top Gear, among others. And they make conversations a lot funnier.
By the way, does WhatsApp already have GIF?
Skype makes video calls. Even in groups
While WhatsApp is releasing the video calling feature at a snail's pace (it should finally arrive in the coming weeks), Skype has had this functionality for some time. And it even supports the videoconference format, with several people participating simultaneously.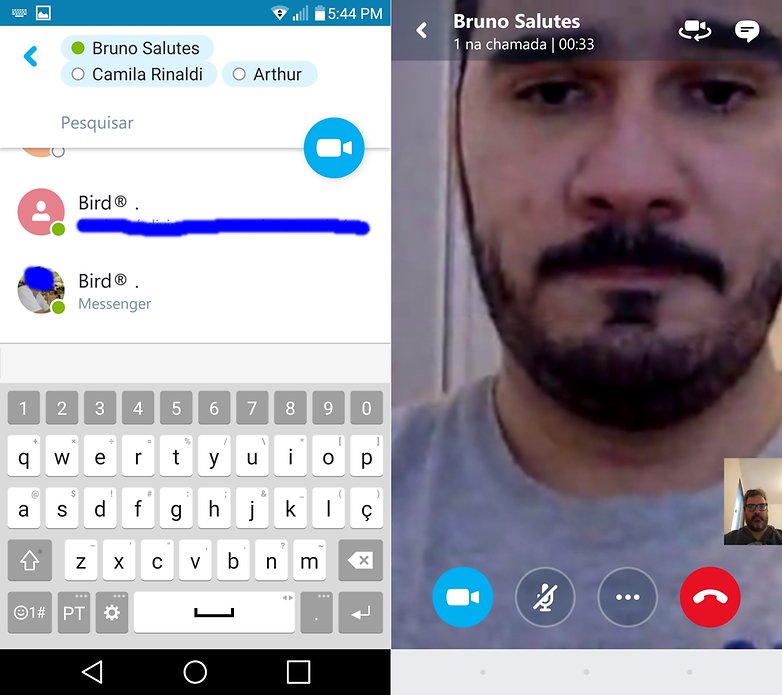 Skype voice calls are more stable
I wrote this before in this article and I repeat: WhatsApp voice calls are of poor quality. Of course, part of this is the fault of our bad telephone networks, but even in Wi-Fi environments, they fall short.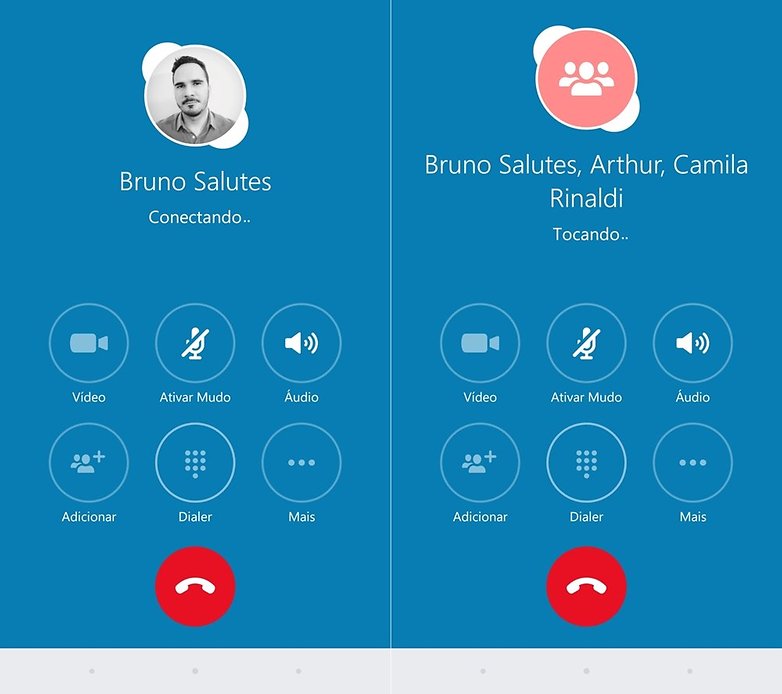 In Skype, calls behave in a much more stable way. The application is better optimized for this feature and makes the quality of speaking and listening much better. Oh yes, he also makes group voice calls.
In fact, whoever uses Skype more often, does not exchange it for any other communicator when making calls.
You can schedule calls
This is a minor function, but it is super useful. Skype has a call scheduler that can be integrated with programs like Google Calendar and Outlook. Thus, it allows you to schedule calls and video calls and send alerts to the user when it is time to make them.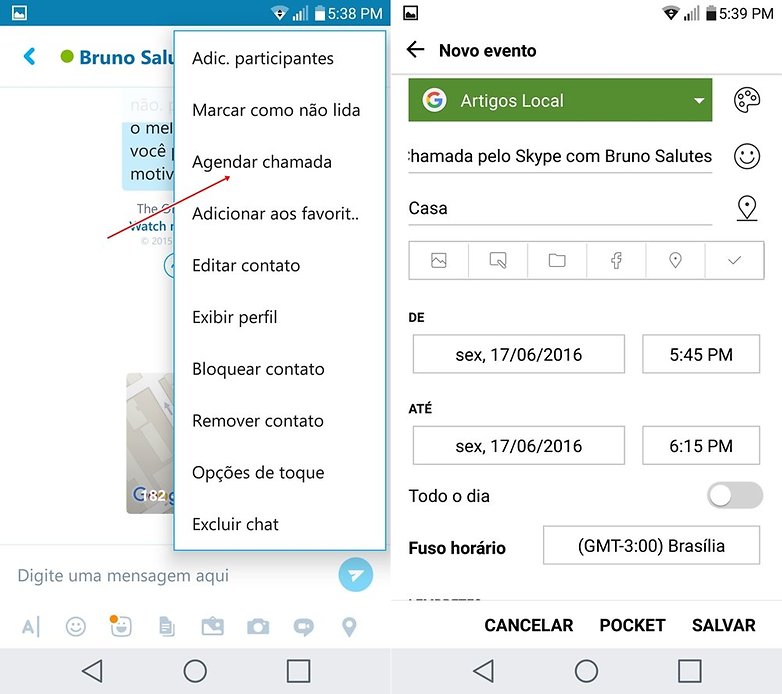 It's a real multiplatform communicator
Unlike WhatsApp and the like, Skype does not need to develop badly designed «plug-ins» (bad plug-ins) to work on PCs, smartphones, tablets, SmartTVs and even video games. It has versions properly developed for each platform and works very well on each one.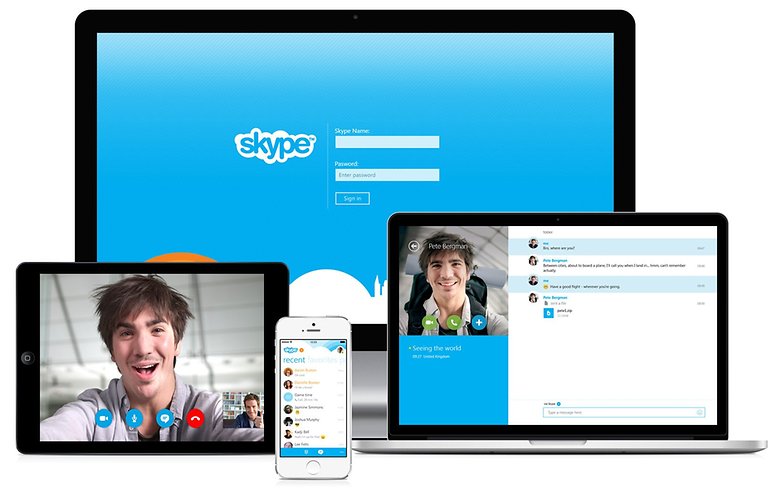 In fact, in the PC version, you still have some really cool features like the simultaneous translator – which should be coming to Skype mobile soon – and also the possibility to edit the messages already sent.
Do not run the risk of being blocked by Justice and leaving your life in chaos
How many times have you seen a judge block Skype here in Brazil? No more questions, Your Honor. I close my case.