Nowadays, we see more and more games being released for smartphones. In the Play Store we have everything that is different game style there, such as action games, adventure, RPG, puzzle, sports, fights and even games that were ported from the video game to mobile version.
But a new style of play, a new category, which is very successful in video games and computers, now arrives for smartphones as well. These are the games in the Battle Royale style, a category that turned into a fever, being, therefore, the great sensation of the moment. For those who do not know, continue reading the text that I explain below.
Battle Royale games take place among a good number of players, some have different rules, but the vast majority are aimed at the survival of a player, although some games allow more than one or a surviving team. In the game environment, players find resources such as weapons, supplies, vehicles and armor that can be used to their advantage. In some cases, the size of the map is gradually decreased over the course of the game so as not to prolong the playing time too much.
We currently have several Battle Royale games, and more and more we see games in this style being released. Among so many, the ones that stand out the most and that are present for Android with availability to download in the Google Play Store, are: PlayerUnknown's Battlegrounds, Free Fire, Grand Battle Royale, Knives Out and Rules of Survival. Check out a little bit about what each one offers.
PUBG Mobile
This is undoubtedly the most famous of all. In PUBG, up to 100 players will face each other on the most varied maps available. Weapons, characters, everything almost like the «bigger» version. However, the mobile version is more receptive. In the beginning, for example, the player will find more bots that in addition to complementing the game, make gambling in the beginning easier and more accessible for beginners.
PUBG Mobile
Free Fire
Free Fire is the most played Battle Royale game on smartphones and its great differentiator from PUBG is due to the fact that it is much lighter. Because of this, Free Fire offers a gameplay very close to that of competitors, but that can be played even on phones with 1 GB of RAM. Best of all, the community has already embraced the game. Even with inferior graphics, without a doubt it is guaranteed fun.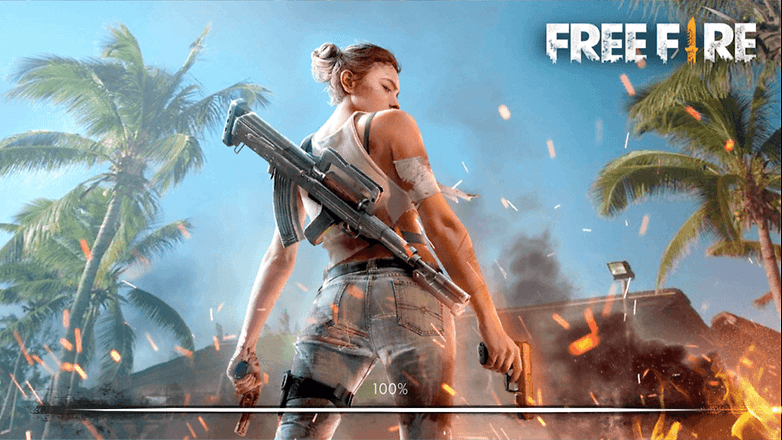 Free Fire – Battlegrounds
Grand Battle Royale
Grand Battle Royale is quite different, as it mixes a visual similar to Minecraft with the mechanics of Battle Royale, which is great for those who are fans of both types of games. You will be on a large map with several other players, you will be able to build items, find or steal weapons and ammo and fight other players. If you want something irreverent, this is a good option.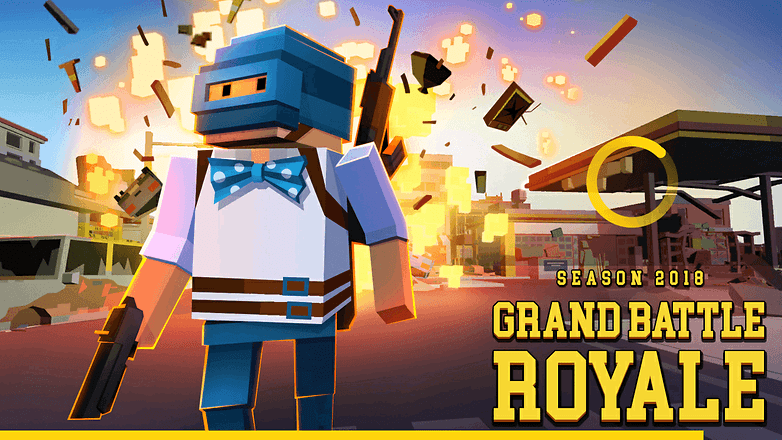 Grand Battle Royale: Pixel War
Knives Out
Knives Out is the game for those looking for a more hardcore game. Its main attractions are the more refined look and system of leagues that makes you play with better and better players. Another highlight, this being one of the game's strong points, are the drones that can be unlocked in the game thus allowing the player to locate enemies from a distance.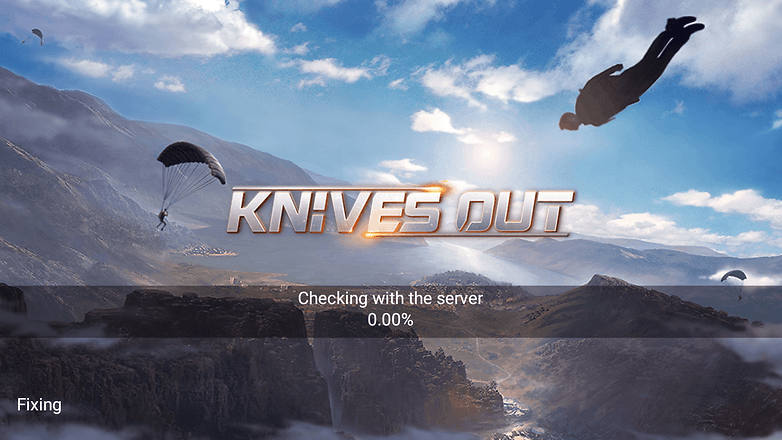 Knives Out
Rules of Survival
For me, this is the most similar to PUBG, since you fall on an 8 by 8 km island and need to guarantee your survival by running away or eliminating the other players. It is possible to battle more than 300 players at once, which ends up being even more tense. There are many weapons, ammunition and other useful items scattered around the island, which helps to make the game more competitive.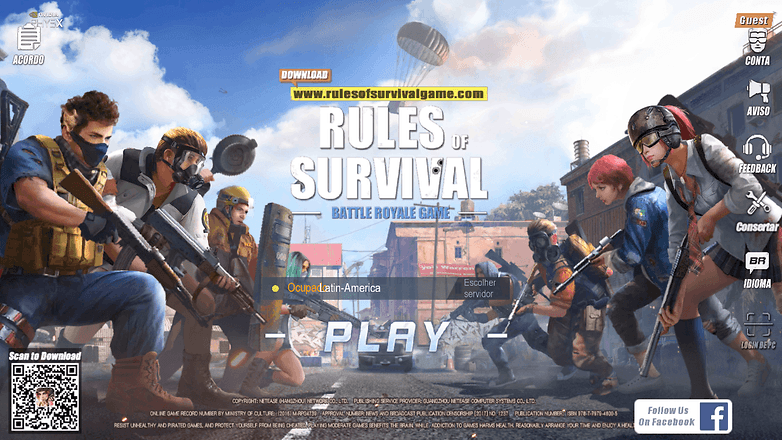 RULES OF SURVIVAL
Undoubtedly the Battle Royale games are growing astronomically, and the reflection of this is the success that they find themselves increasingly. So you can expect more and more releases of that style of play. On July 27, for example, the long-awaited Epic Games Fortinite will be released for Android, which is PUBG's main rival.
Do you like Battle Royale games? Are you playing any recently?