Hello iPhoneTips friends.
We are here again in another chapter of our Evernote series for iPhone.
In this one we are going to show you how to quickly use Evernote notes for iPhone and also how to customize your home screen.
If you have fallen from a parachute and do not know what Evernote is for, read the first article of this series and also see on here what notes, notebooks and labels are for.
For you who are following our weekly series I will show you why Evernote for iOS7 is the version I think is the coolest.
For starters, Evernote available for iPhone with iOS7 onwards has a home screen that allows you to customize the appearance of the screen.
To do this, just click on settings and then on Customize the Home Screen. When accessing this screen you will be able to choose between three themes: the classic green of Evernote, the clear one with a pearly white background and the dark one, where a black background predominates.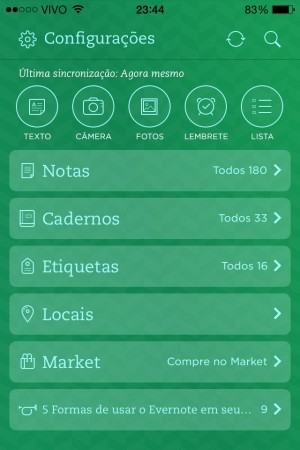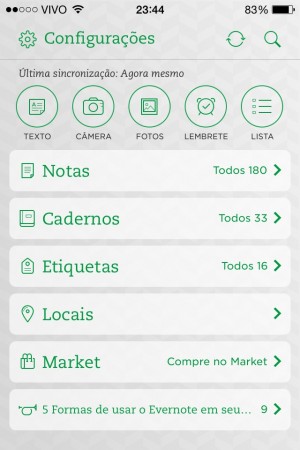 In the same customization menu, you can still choose to keep a shortcut to notebooks, labels on the home screen, and also sort how these sections appear on the screen.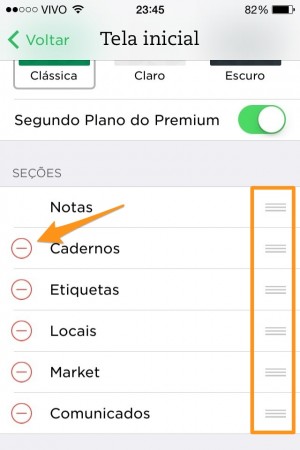 To make our lives easier Evernote put the quick notes right away.
A way for you to quickly access the action you want to take.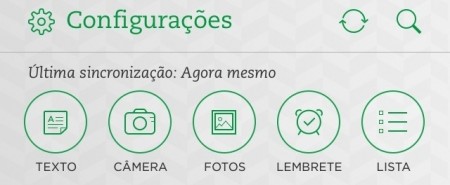 You can start a text clicking on this option, capture a photo using the option camera or fetch an image from your Photos. You can also schedule a reminder or make a list.
THE reminder and the list are great examples for us to use this information in notes in our day to day.
I usually use reminders to schedule tasks or to-dos.
In this case I open a new note and put in the title what I need to remember, for example, to carry out some housekeeping.
In the body of the list, I select the check list box and add tasks.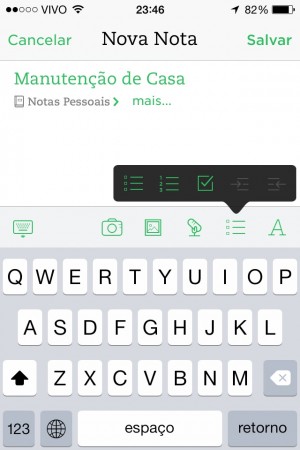 At the end I mark on the clock, in the lower left corner the date and time I want to be notified.
At the correct time I will receive an iPhone notification and it will be in the Notification Center.
Very simple and practical isn't it?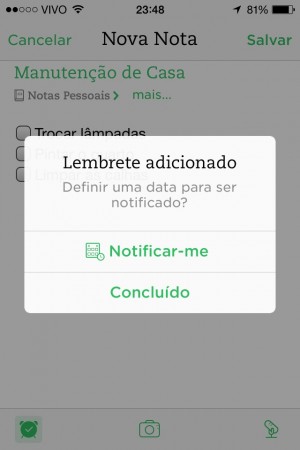 And how can you use these functions? Comment and share this post and send your questions to us.
A big hug and see you next time.