The quick shortcuts, present in the Android command center, have been around for a long time and have gone from a widget to a full panel in recent years. In this article, aimed at novice users, we teach you how to customize these icons.
Since Android Nougat, customization of control center icons, also known as quick shortcuts, has become more flexible. Since Android KitKat, however, it was possible to make small adjustments and, more recently, the status icons – those that occupy the upper region showing battery and other indicators – also became part of the system's customizable package.
What you can do with your device is to change the order of the icons displayed on the panel and prioritize those that are most useful to you, such as account synchronization, access to 4G networks, Bluetooth and more. Remembering that you can redo your customization at any time and, in addition to changing the order, you can also remove shortcuts and make the region less polluted.
Do the following:
Slide from top to bottom from the top system screen twice;
You can access the control panel directly by swiping with two fingers from top to bottom at once.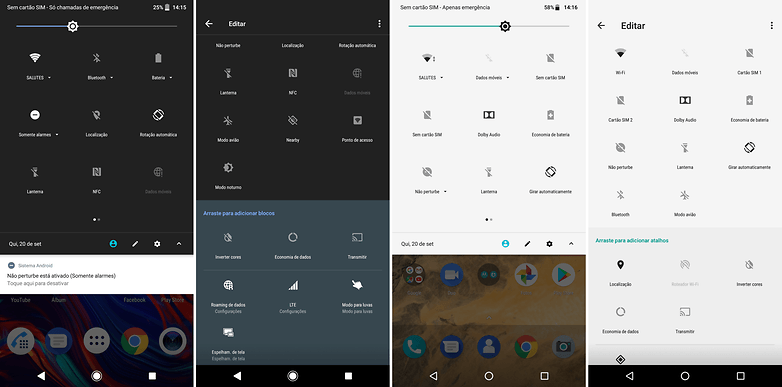 Depending on the interface of your system, that is, the way the brand has changed the look of Android, you will find different ways of showing the button to customize the shortcuts. Some display a brush, others a square with a brush, while some show the gear icon or just the word «edit».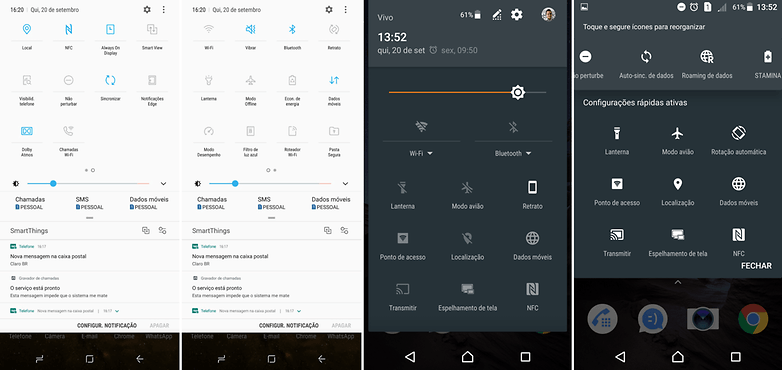 Remember: this information must appear in the footer of the control center or in the upper right corner of the same region, next to the gear icon of the system settings.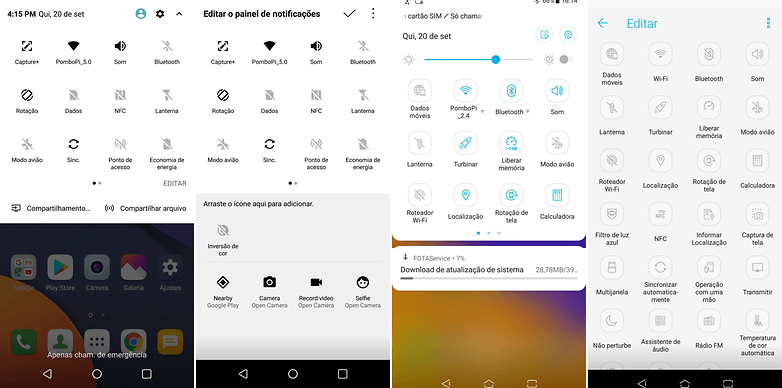 Once you find the icon, just press the options that appear at the bottom (represented by the second image on the right) and take them to the top. Then select «ok».
So, which shortcuts are the most important to you?