Many users use wallpapers preinstalled on the device by the manufacturer, while others resort to alternatives such as websites and apps dedicated to wallpapers. Wallpapers, in addition to facilitating the visualization of content, show a little of our personality and what we want to show everyone.
We updated our selection with new options for apps and websites with the best wallpapers for your phone. Know the options below.
Best apps to download wallpapers
Backgrounds
If even Google has already joined an app for their backgrounds, why would you stop exploring this sensational personalization tool? We suggest that, if your smartphone does not come with this app, that you install the kit of official wallpapers offered by Android, as there are beautiful options, and there are many. There is a daily series to have a new one every day.
Background images
Zedge
But in addition to it, we suggest other wallpaper apps here. One of them is Zedge, which in addition to cool wallpapers, also offers ringtones, icon packs, video wallpapers and other customizations. This is one of the most famous apps for this purpose, and many Android users enjoy its content. There is paid content and you can edit the images.
ZEDGE ™ Ringtones, Backgrounds and Icons
Walli
One of the users' favorites, with great reviews on the Play Store is Walli. It brings a very good selection of wallpapers, including those minimalist images that everyone appreciates, some humorous illustrations and surreal landscapes. You can make your «playlist» of wallpapers, asking to change at a predetermined interval.
HD Wallpapers – Walli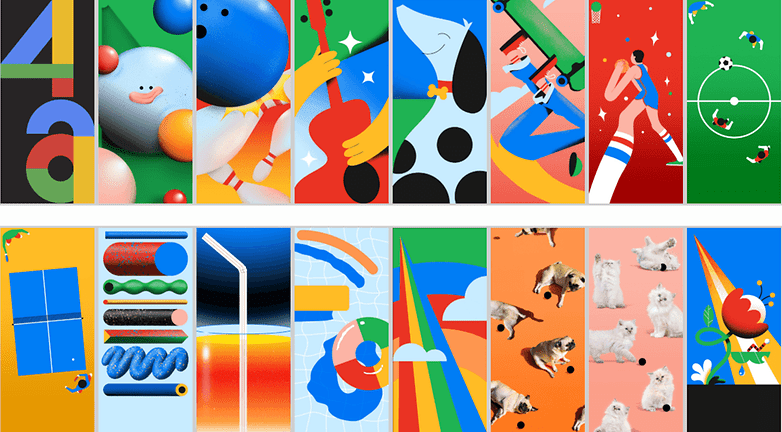 Mysplash
The great highlight of Mysplash is to use Unsplash as a database, a repository of beautiful photos provided by photographers free of charge, under the Unsplash license. With this app, you can browse categories and choose
Mysplash-photography & wallpaper
Tapet
This is the app that I have used on my smartphone to get out of the ordinary Google app. Tapet is great because it generates random wallpapers right from the app, in high quality. It works very well with patterns, and by browsing it, you can change color, texture and others, even asking to have a new one a day.
Tapet – HD Wallpapers
Wonderwall
A simple app that does what is expected of it. In addition to a giant collection of images, it puts wallpapers already cut for your screen, with effect of movement in the windows, and also allows you to choose one per day, or just among your favorites, newer ones, etc.
Wonderwall – Wallpapers
WallpapersCraft
Another app that looks simple, but has the advantage of being able to choose wallpapers in portrait, landscape or original size, with lots of images in 4K. In addition, it is possible to apply filters on the images before using them. Some content requires viewing an ad in order to use it.
HD wallpaper 4K images
500 Firepaper
If you want your wallpapers to change frequently but don't want to have any work choosing the best ones, this is a different app. It does not have any repository to choose from, and you only decide if you want to use grayscale, intensity, update interval and others. He takes the beautiful images from the planet's image channel on Reddit and puts them on his device.
500 Firepaper
Kappboom – HD Wallpapers
Do you know that basic app to have access to a huge and huge repository of wallpapers? This is HD Wallpapers, which does exactly what it proposes, and does not do much more than that, giving you the option to select favorites.
Kappboom – Cool Wallpapers and Google Photos HD
AMOLED Wallpapers
The favorite screen of the most demanding technology users has an app just for them. With it, you will find a large selection with only images that will favor this type of display, that is, with vibrant colors and good use of blacks.
AMOLED Wallpapers
Backdrops
Very famous, he has a very interesting image curation. There are more different collections on display, such as wallpapers with triangles, and much more illustrations and prints than photos. Much of its content is exclusive to the app, and is one of my favorites.
Backdrops – Wallpapers
ukiyo-e
Do you like oriental themes? Ukiyo-e is a cool app because it has thousands of images in the public domain, restored for use in the app.
Ukiyo-e Wallpaper
Best sites to download wallpapers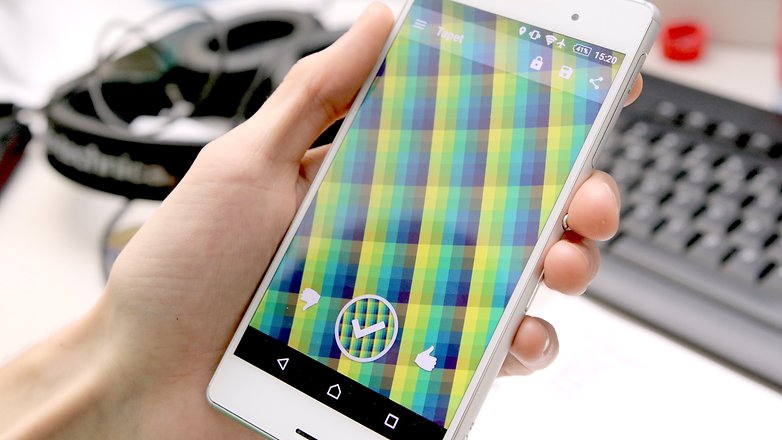 For some people, accessing sites with downloadable images may be a better alternative than apps, as this option will not take up as much space on the device's internal storage as an app does.
We offer here a list of sites that you can enter and feel at ease, walking through the images and taking only those that most call attention:
Searching important sites and services
And if you can't find what you're looking for on the websites and apps above, why not use a good search? Take the theme that most appeals to you and type in the Google Images search, next to the word wallpaper. Terms like «minimalist wallpaper», «cats wallpaper» and others can yield good results.
And famous services like Tumblr and Pinterest can help too, including the famous Reddit. Download the apps from these sites and services and look for the words «wallpaper» and «wallpaper», along with the terms you like, and you will have nice surprises.
Tumblr
Reddit: Top Trending Content – News, Memes & GIFs
Pinterest – ideas catalog
So, what are your favorite wallpapers?