THE Banco do Brasil is revamping its Android application. A new simpler user interface with lines optimized for Material Design promise to make the user experience better and more functional. I had the opportunity to use the Banco do Brasil application still in beta for a few weeks and, in this test, you can see the main changes and my first impressions about the new BB software.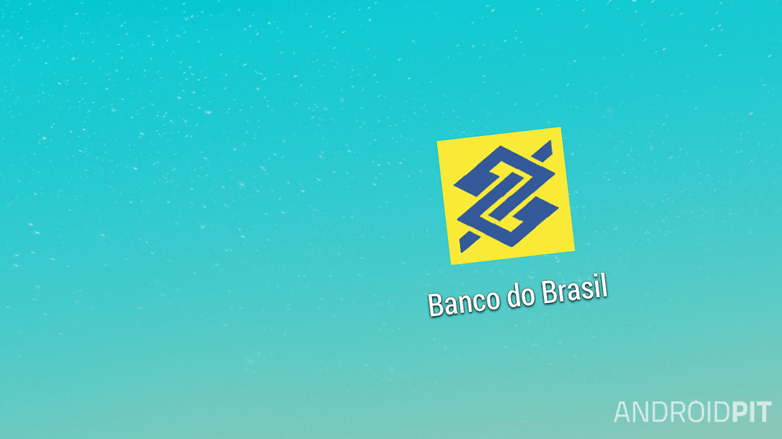 The user interface is more intuitive
The home page was simplified, after the first registration with the agency and account data, this information is saved and it is only necessary to enter the password. In addition, the icons bring shortcuts to other functions, such as car finance, BB Code, corporate account and others.
In «My Page», right away the app shows your current account balance and future releases, as well as tabs for «Favorites», «Relationships» and «Settings». At Home, the main categories of transactions are at hand.
The app brings the bank to you
Through the hamburger menu it is possible to access several categories, and each offers a substantial amount of subcategories, which bring together all possible transactions through the application. Everything in a simple and organic way.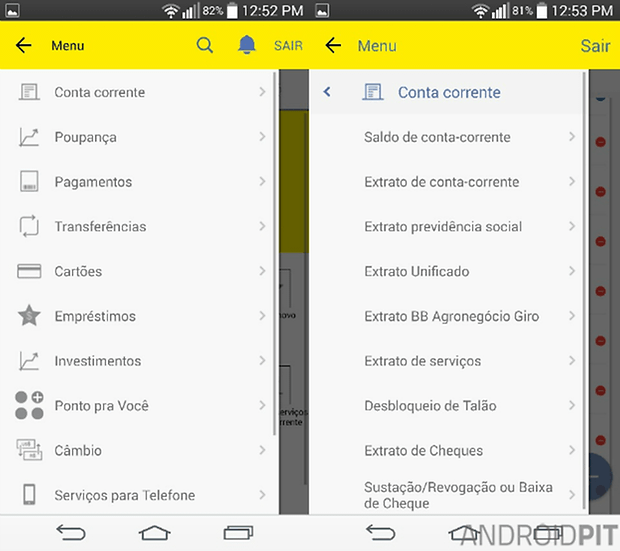 The app settings are very simple: you can turn on / off notifications, watch a tutorial on how to use the app, edit the profile (name and photo), choose whether the balance and future releases will be shown on «My Page» and customize the home menu, such as choosing which transactions you want to see on «Home».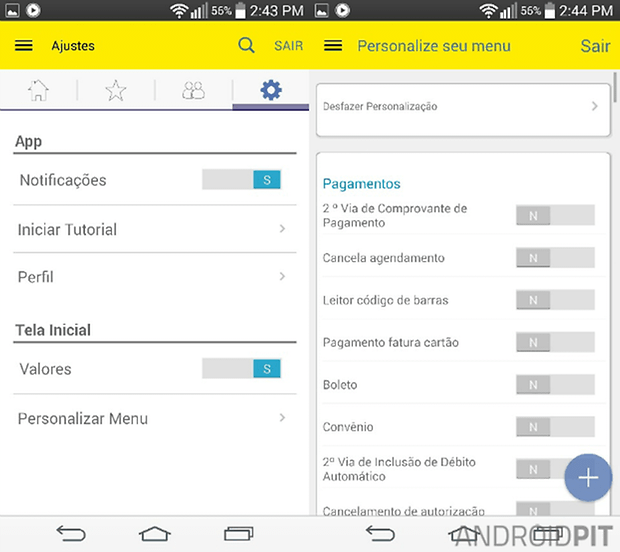 In «Favorites», it is possible to register specific transactions, which are saved, such as, for example, a transfer to a particular person, or a DOC to another bank. When choosing the transaction as a favorite, you can edit details, such as date and amount.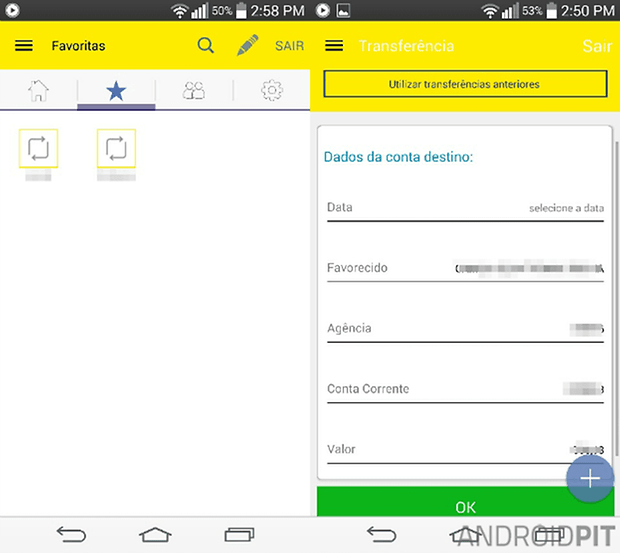 In Relationships, you register people or companies that have an account with Banco do Brasil, so just touch the name and that's it, a list of possible transactions appears. The curious thing is that, just as in a social network, the other user has to accept your invitation, it is also possible to use the app to exchange messages.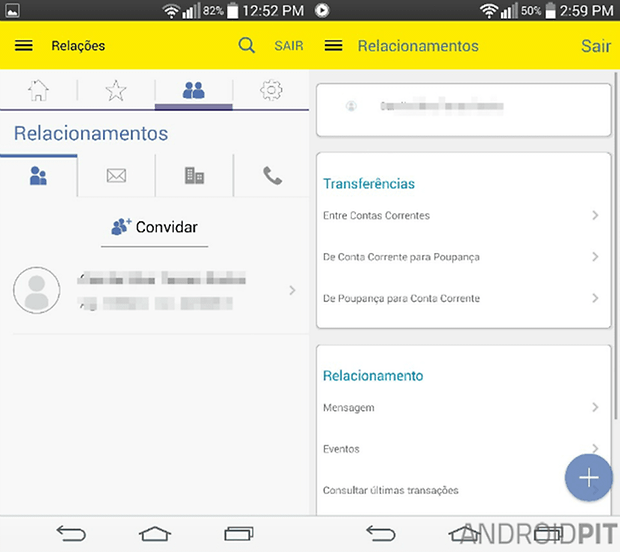 Conclusion
The Banco do Brasil application has become more beautiful and modern, it doesn't look like something from the past decade. It is very fast, practical and simple to use, the information you need is available in a few taps; the social aspect still sounds strange, but perhaps over time it will show its value. THE beta version of the app is 6.0.0.8 and, according to the bank's team of developers, the final version will be released in January, within 15 days. The application takes up about 15MB, and uses virtually no battery.
Bank of Brazil
So, what did you think of the new Banco do Brasil app? Can the integration of the software with an instant messaging service be functional in a bank application? Let us know your opinion in the comments below.