The technology advances at a fast pace, especially when it comes to the Android universe. If in terms of smartphones lately there is not so much progress, in the app development part we always see something new and useful. An interesting field is the study area. Thinking about it, we gathered 7 apps that help teachers and students in the organization of the study, from high school to university.
The current generation of young people is the most connected to each other in history. In this respect, apps have gained an important role in helping to organize studies, and also in accessing content material that supports what is happening in schools and universities. For example, students from distance learning colleges make up for the absence of a teacher, physically speaking, looking for complementary material on the internet. In addition, apps play a key role in connecting students and teachers beyond the classroom. That's right, nowadays it is already common for students and teachers to communicate outside the school environment, through online means.
So let's go to our list. They are apps for all ages or study stages, whether in high school, pre-university entrance exams or attending university. In addition, it is very useful for those who teach. Many of them serve to organize life, that is, they are not restricted to students only. Come on.
1. Dictionary of the Portuguese language, completely offline
The Portuguese Language Dictionary application has more than 35 thousand words, which you can search without needing an internet connection. The application is ideal for students and teachers of elementary, high school, university and graduate students.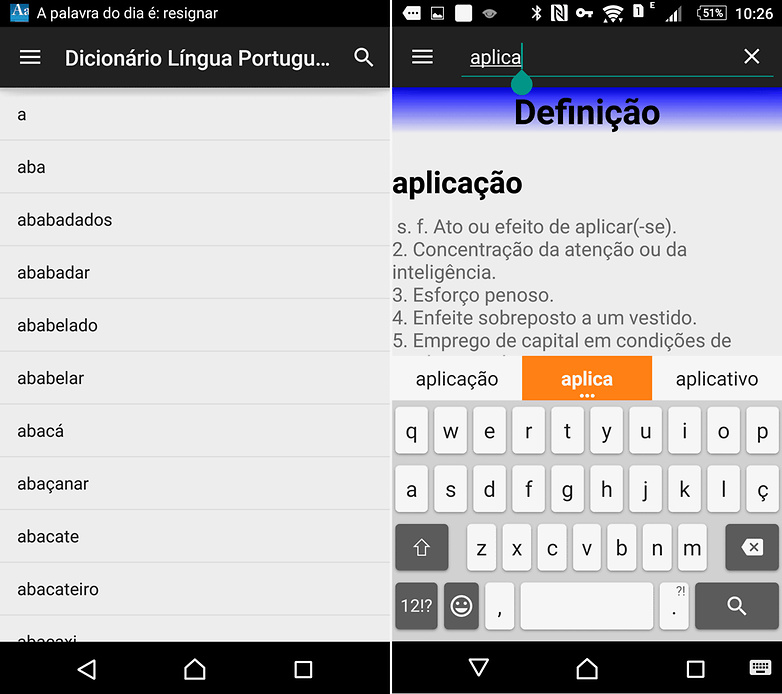 A very nice feature that I found in this dictionary is the fact that it has the option called «Word of the day». It reminds you to learn one word a day, thereby increasing your vocabulary.
Portuguese Language Dictionary
2. English dictionary, offline and free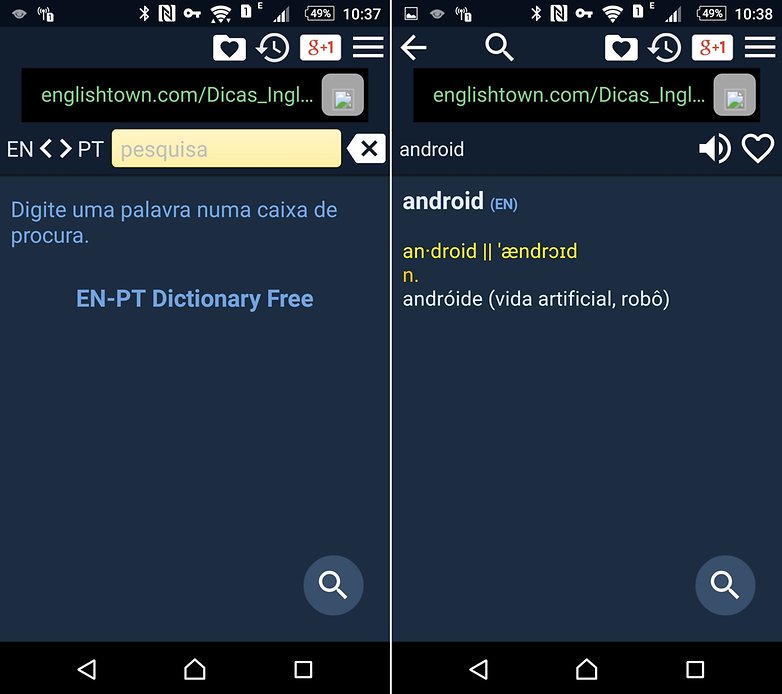 There are several offline dictionaries on Google Play, but they are all paid for and very expensive. The English-Portuguese Fr Dictionary is an indispensable application for any student, whether of languages ​​or not. It is free and offline and should not be for the most famous. He only sins a little in the design, but that is not his focus.
English Portuguese Dictionary Fr
3. StudyFashion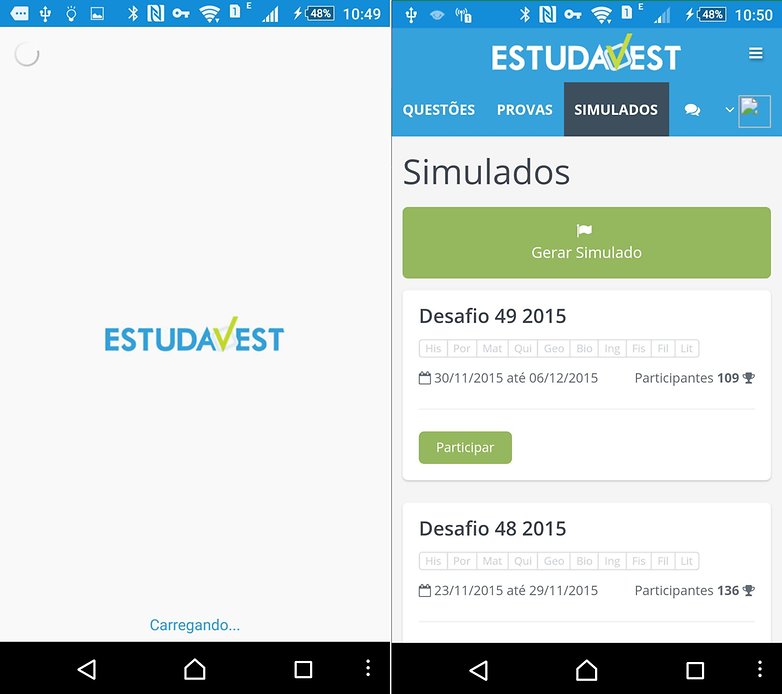 Estuda.com ENEM and Vestibular
4. Evernote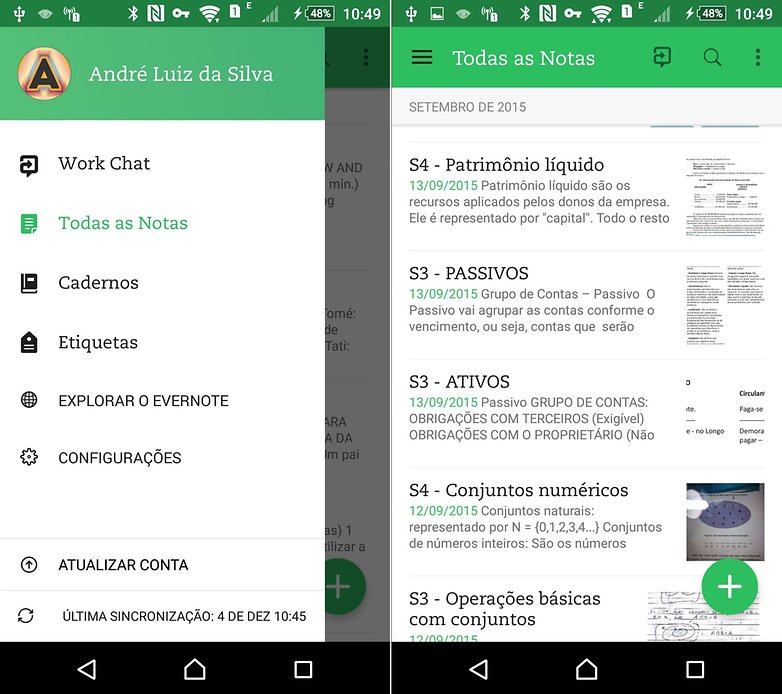 Evernote needs no introduction, is the most used organization app in the world and is present on all current platforms. It is also an excellent tool to organize your study routine. Through it, you can write down whatever you want and at any time, in addition to sharing your records with friends. Through the search engine, you can find articles, documents and images of interest.
The interesting thing about it is that it can be an excellent option to use during classes. With it you can create audio notes, take photos, attach pdfs and much more, putting everything in the same note. That is, you can capture everything that happens in a class. A tip is to create notebooks, name each one with a subject and keep the notes in the respective subjects. A real virtual file.
Evernote
5. Pomodoro Challenge Timer
The Pomodoro Method was created by the Italian Francesco Cirillo in the late 1980s and is based on the assumption that short intervals between activities guarantee greater focus during work. Cirillo started using a kitchen timer in the shape of a tomato (in Italian, pomodoro) to establish strict intervals of work, as well as short rest times.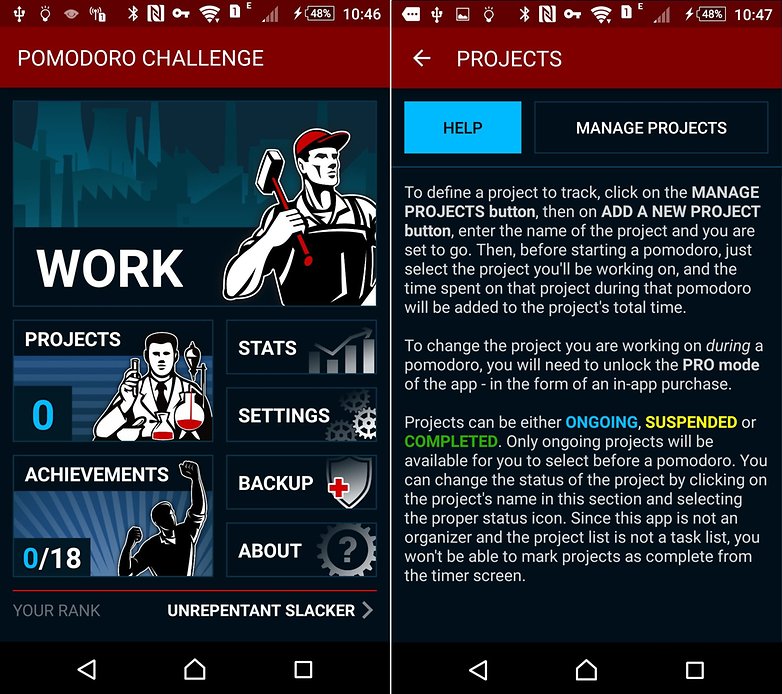 Based on this method, the Pomodoro Challenge Timer app can help you better manage your time and track your productivity. By tracking your performance, the "Pomodoro Challenge" helps you identify which days of the week you are most productive, as well as helping you build feedback on your own performance over time. For those who like to develop productivity management methods, it is an exceptional tool.
Productivity Challenge Timer
6. I went straight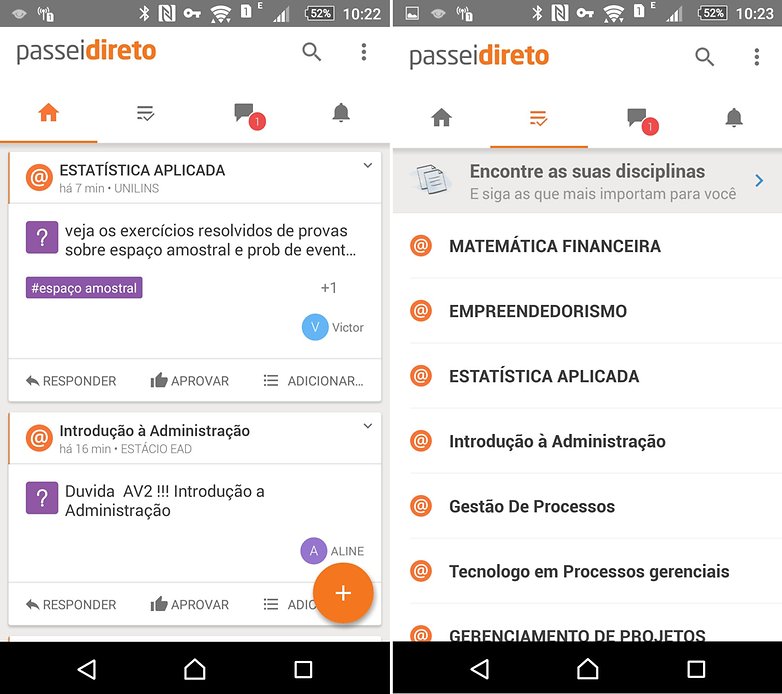 Through a collaborative academic network, Passei Direto encourages the connection of university students to knowledge in various training areas, free of charge. In the app, you can chat, share study materials and explore your colleagues' playlists, and even receive internship opportunities and trainee programs.
Passei Direto: the best app for you to study
7. TED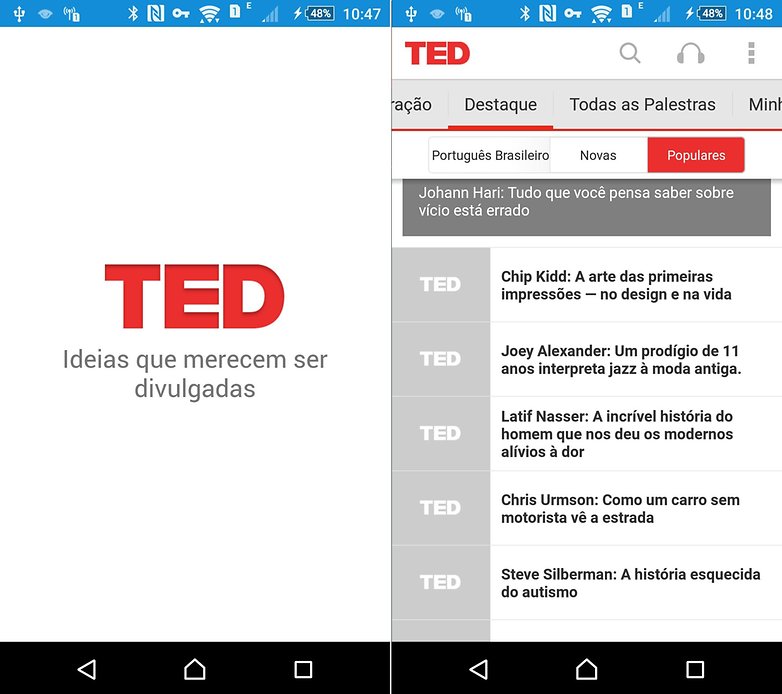 For the curious that go beyond the content seen in the classroom, the lectures from TED (Technology, Entertainment and Design) are good options. Available free of charge, with subtitles in several languages, including Portuguese, hundreds of videos and audio of lectures by researchers and personalities in the areas of technology and entertainment can be found in the app.
TED