Social networks serve to connect us with friends, relatives and acquaintances in a way we have never done before. However, there are many networks, and there is not always all that space left on smartphones to install everything that appears.
We have separated a compact selection for you to have in your device, without spending a lot of space, battery or memory. Follow.
Instagram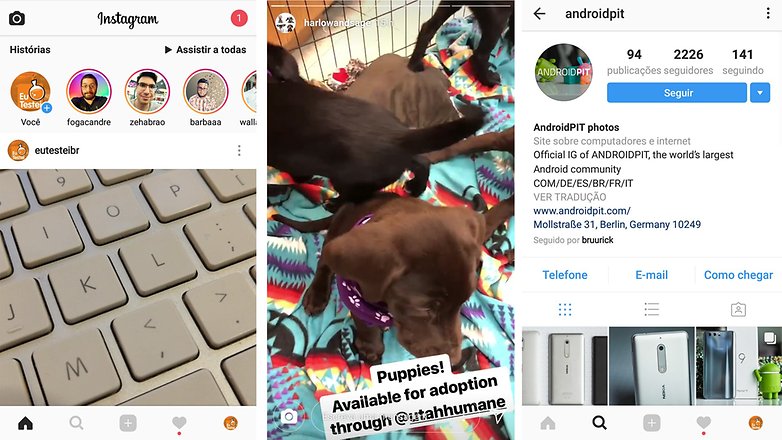 This is the network of the moment, the one you cannot escape from. That's where all your friends are and, to tell you the truth, where the content still has some quality and you find beautiful images, inspiring and less controversial information.
In addition, there you can find Stories, a function in which you can record everyday facts in small and brief image or video posts, which disappear after 24 hours. There are filters and elements to make posts more fun.
Instagram
Facebook Lite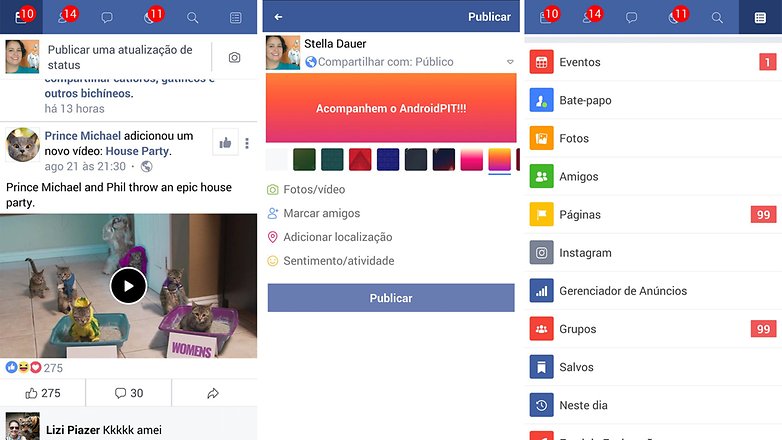 If you always want Facebook with you, it is essential to have the Lite version installed, not the normal version. The conventional app is one of the most space, data, battery and memory auctions ever seen for Android, and if your smartphone is not a top of the line this year, it is already worth the exchange.
The interface does not have much difference, and navigation is almost the same. Some features disappear, but the essentials, posting and following the lives of those you know, can be done with the same quality.
Facebook Lite
Google+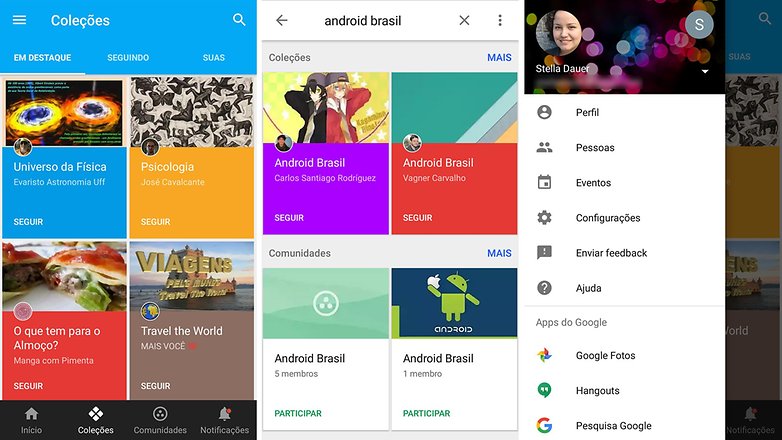 Google+ has not died, despite the crowd, and for those who are fans of Android there is an extra reason to have the app of this unpopular social network installed on your device. It is at G + where you will find the most engaged and complete Android communities on the internet.
They are groups about root, about smartphone brands and even about specific models, also going through more generic pages about Android. And you already find great communities in Portuguese, and you can even take a chance in English in some, if you want.
Google+
Hootsuite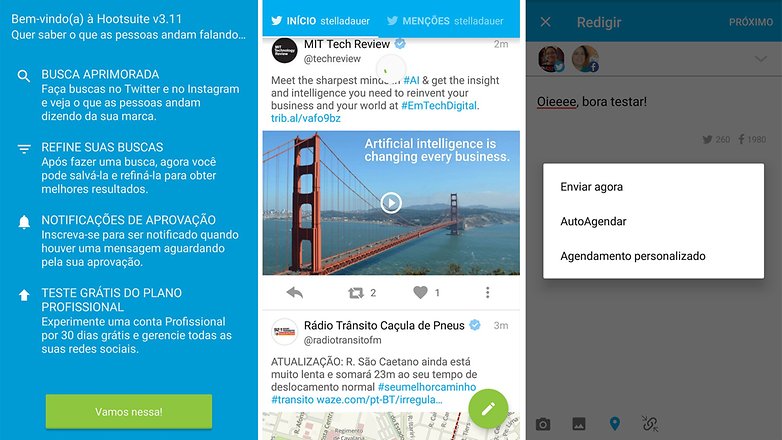 Hootsuite is not a social network in itself, but it is a great tool to keep an eye on the main means of updating friends and companies. With this app, you can manage your Twitter completely and part of Facebook at the same time.
You can follow your timeline, mentions and messages on Twitter, and post both on Twitter and Facebook, with the right to schedule. If you want, you can also put Instagram (if you don't want to follow the Stories), LinkedIn and YouTube, always two at a time on the free plan.
Hootsuite
Telegram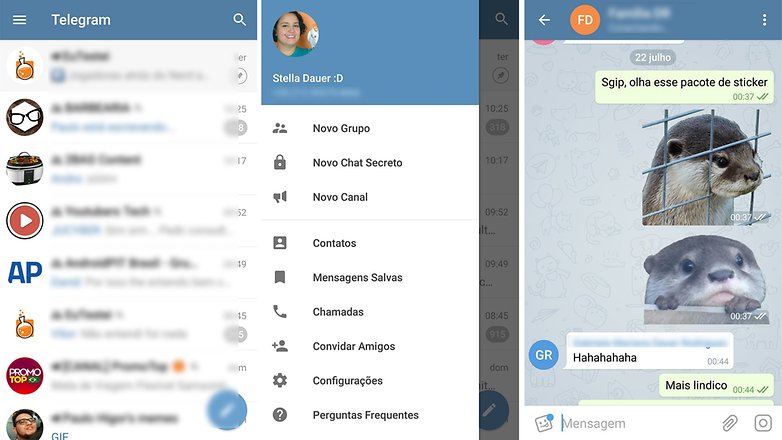 Instant messengers are also social networks. And although you are tired of hearing about «ZapZap», Telegram also always appears as a good alternative to it. There is a disadvantage that fewer people use this service, but the advantages are many.
Groups can be better organized, there is more security in the transmission of your data and the backup is done automatically in the cloud, no need to worry. Oh, and you still don't have to pass your phone number on to anyone, just your user.
Telegram
Feedly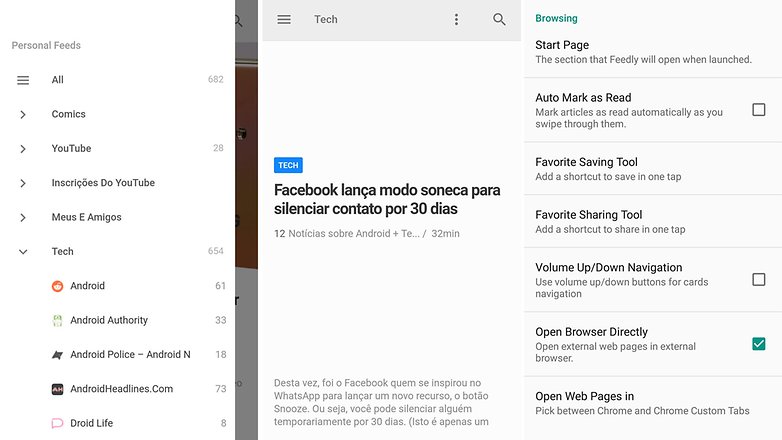 To be an interesting person on social media, to be followed by many people and to have healthy and well-grounded discussions, you have to keep an eye on what's going on around the world, and a news reader helps with that. Feedly is the app I normally use and I recommend it is Feedly, simple and easy to use.
You gather the RSS of the sites you want to follow or do the research on the service itself. There is a paid version, but free has always served me very well, and I have more than 30 feeds. It has legal options for browsing and sharing, in addition to very complete adjustments.
Feedly – Get Smarter
Do you agree with the selection? Which social networks do you use?