When we talk about Google, most people think of searches. AndroidPit readers will think about Android. But the giant also offers a large number of apps and services that are deeply ingrained in many people's daily lives. These are the 5 Google apps that I can't live without (or work with!)
Google Docs
If you don't already use Google Docs, you should. Firstly, because Google's "Office Package" has all the features that a home user, student or small business owner needs, without you having to spend any money buying licenses or subscriptions.
Your documents will be stored in Google's "cloud" and will be available on any PC or smartphone with an internet connection, and there were many times when I started writing an article on the PC and ended up on the cell phone. And thanks to an excellent search engine, you will never have to worry about where you placed a prescription or contract again.
Second, Google Docs has some incredible features like voice typing, automatic document translation and support for add-ons that add even more features. I remember very well a time when typing by voice required a powerful PC with expensive software, and the results were not always good.
In addition, Google Docs has a very robust collaboration system, which is a key part of my daily life. When I finish a text, I share it with my editor, who can make corrections and insert comments. When he finishes I can approve the changes, respond to the notes and return it to him, until we get to the final text.
All without changing a file or even an attachment. In fact, Google Docs has real-time collaboration: it is possible to write a text with four hands, each with its cursor on the document, one seeing what the other is doing. That's awesome.
Oh, and if you think Google Docs is just a text editor, you're wrong. The package also includes spreadsheets (Sheets), presentations (Slides), online storage (Drive) and even a notepad (Keep).
Google Docs
Google Sheets
Google presentations
GBoard (Google Keyboard)
If you have an older Android smartphone and still use the manufacturer's standard virtual keyboard, do yourself a favor and install GBoard. It is simply the best keyboard for Android, surpassing even favorites like Microsoft's Swiftkey (of which I have been a user for many years).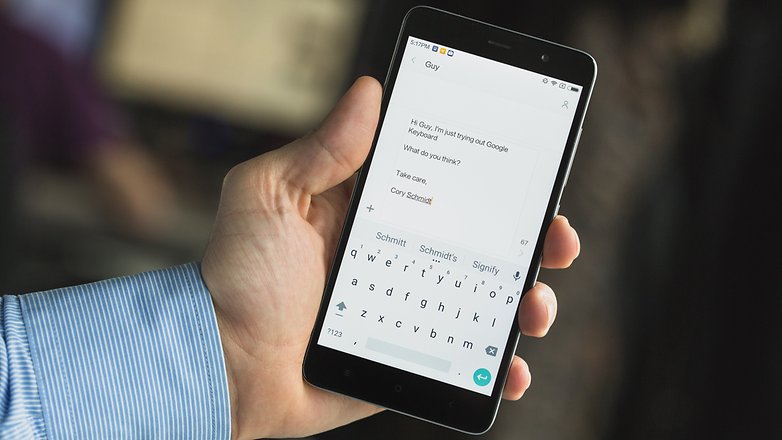 GBoard has a very good automatic broker (which learns from your typing), support for multiple languages ​​(ideal for those who are bilingual), voice typing, personal dictionaries, integrated Google search and even search for GIFs. It also supports gesture typing (the famous Swype), for those who prefer this method. And the cherry on the cake, for many: you can use themes to leave the keyboard with your face.
Gboard – the Google Keyboard
Gmail
I have been a Gmail user since the service opened 15 years ago, on April 1, 2004. In the beginning, the main attraction was the space for messages: at a time when it was common for a provider to give 20 MB of space for a mailbox and charging for extra space, having 1 GB free was unthinkable. So much so that many thought that the launch was one of Google's famous April Fools pranks.
The secret to Gmail's longevity is that it hasn't stopped in time, and has evolved with users (although not as much as some would like). Features like Google Drive integration are essential for me, and I love life-friendly touches like automatic flight reminders, which are added to my calendar as soon as a boarding pass arrives in voicemail.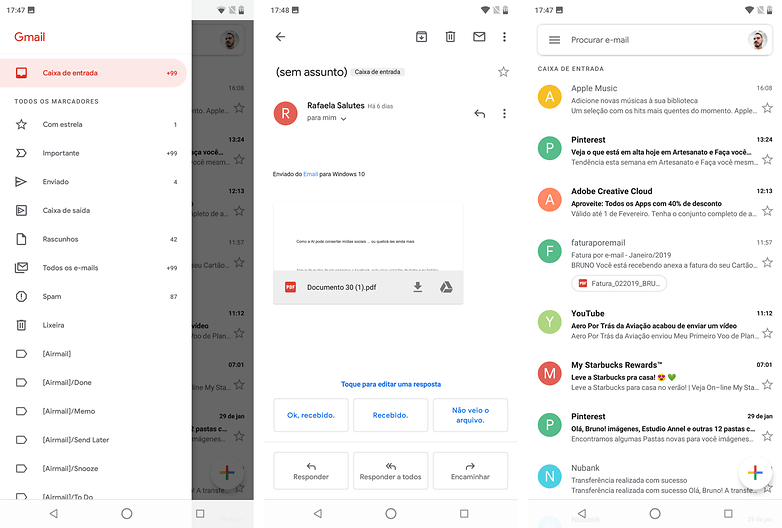 On Android, the best feature is the ability to work with multiple email accounts, even if they are not hosted on Google's service. So, I can (try) to control all my messages in one place.
Gmail
Google Maps
How could we live without Google Maps? Even I, who don't have a car and don't drive, use this app at least once a day, whether it's looking for a store nearby, finding the best bus route to a certain address or comparing the price of a race between apps like 99 and Uber.
For those driving, turn-by-turn instructions and information on the quality of traffic are essential. In fact, lately I have seen more taxi drivers and apps using Google Maps than Waze. Is it a trend?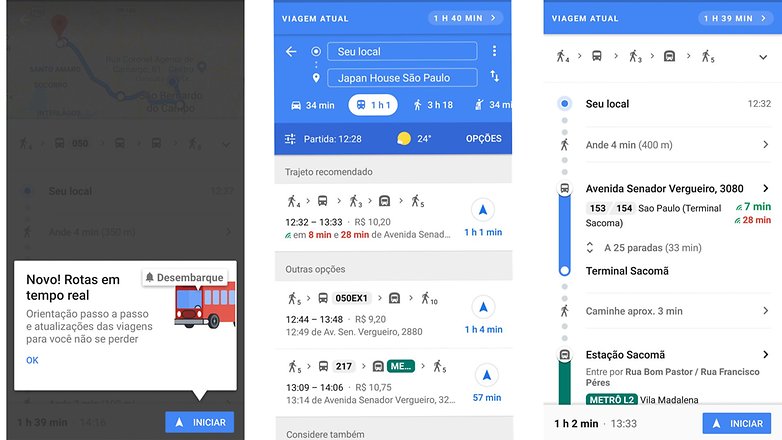 One thing I like to do: when I travel, I put the address of the Hotel where I will stay on Google Maps, activate Street View mode and "take a virtual walk" around the region. So I don't get lost when I arrive, and I already know where pharmacies and convenience stores are.
Maps
YouTube
I had a boss who used to say that: "YouTube is the greatest teacher in the world". And it's true. OK, you can choose to spend hours watching YouTubers getting into a bath of Nutella or stuffing yourself with a Chinese phone down your throat, but if you look for it you'll also find great content with tips and tutorials on any topic you can imagine.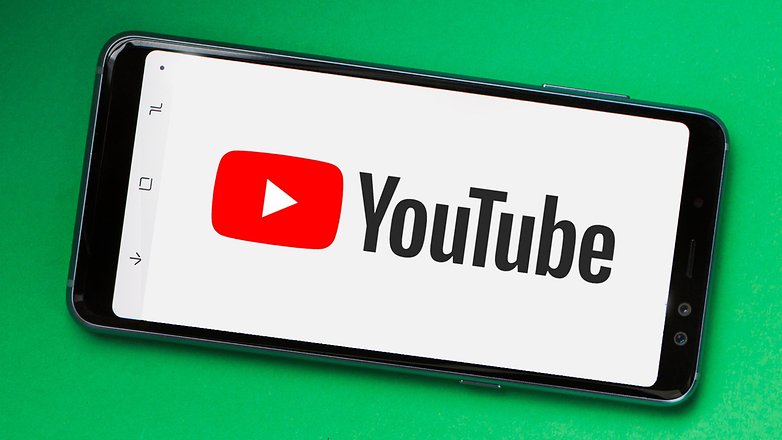 It was on YouTube that I learned how to melt chocolate to make chocolates, to fuse plastic grocery bags into a type of super versatile "canvas" and to align the optical drive of a SEGA Saturn, among many other things. My oldest son uses videos of teachers to reinforce the content of the cram. And my youngest daughter even learned a little English, because she keeps chasing episodes of her favorite cartoons.
I would just like Google to release background playback for all users, instead of charging for it as a "premium" feature. Sometimes I just want the sound of a video while working on something else and I have to keep my smartphone screen on and using up the battery.
YouTube
Which Google apps are essential for you? Leave your suggestions and opinions in the comments below.