Standard, PIN, digital scanner and even facial recognition … the alternatives to unlock the screen of our Android smartphone are quite varied, but, let's face it, monotonous.
If you want to personalize the lock screen and give it a more playful and interesting touch, don't miss this application gallery to unlock your Android.
Unlock Your Brain
I have to admit that the idea for that list of apps came from.
A friend had this application installed on her smartphone and it delighted me.
With this app, you exercise your mind whenever you unlock the screen.
You can choose between language or math exercises.
With the first, you will learn vocabulary of the language you choose; with math exercises, you get your brain in shape to get quick on the bills.
At first, everything seems very simple, but as you progress, the level of difficulty increases.
The only drawback may be advertising, something that can be avoided by downloading the Premium version.
Always: Learning effortlessly
Unlock with WiFi
This is a simple application through which we use our home WiFi network so that our smartphone does not have any form of screen lock while we are at home.
Something very useful if we think that, in the privacy of our home, we do not need this function.
We can also configure the application for different networks, such as the one at work, your favorite internet café or a friend we visit frequently.
Unlock With WiFi
Cover
This app offers an alternative lock screen for Android that will provide us with the right information at the right time.
For this, different profiles are created, such as Home, Work or Car, each with specific applications that we will have quick access to from the lock screen.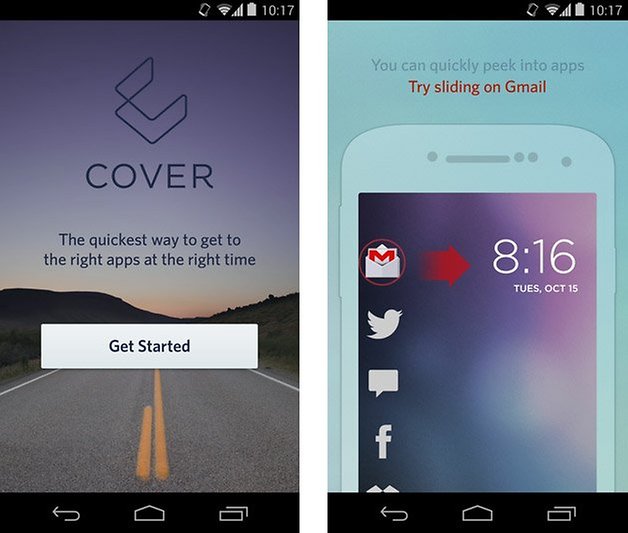 Depending on the WiFi network you connect to, your smartphone will be configured in one way or another.
For example: on the work network, lock screen applications will be specific to the professional environment, and the touch will be silenced.
The idea is really good and the interface is impeccable.
Of course, if you want to maintain a lock pattern or PIN, you can combine them without problems with Cover.
Cover Lock Screen (beta)
SmearSafe
This application is based on a model of graphic passwords extracted from our image gallery or generated autonomously by the app.
The only thing that we must configure are strategic points in the image so that we can identify them soon.
It is like an unlock pattern, but on an image.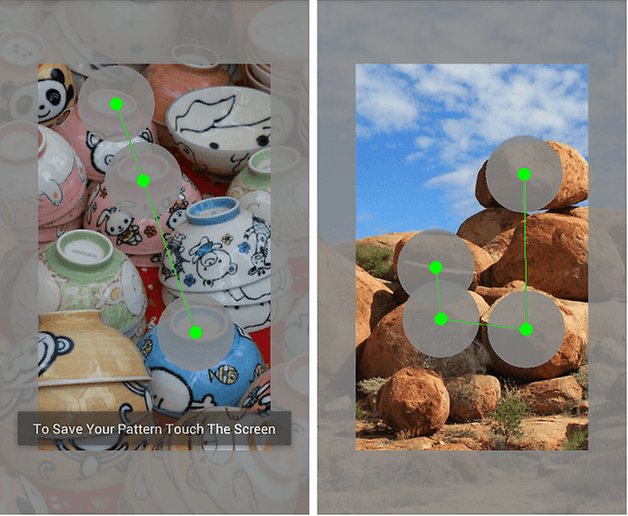 The curious thing about this app is that it was created by a student for his thesis on smartphone security.
So, by downloading it we help your search.
Of course, all data is stored on a secure server (at least that's what the developer informs).
Ergo
I end this list with an application that goes a bit out of the standards, but precisely because of its peculiarity it deserves to be mentioned.
Like Ergo we can unlock the screen of our Android smartphone with the ear.
It is therefore based on biometric principles for authentication.
Anyone who is excited to try it should spend just over 10 Reais on the Google Play Store.
Now it's your turn: which screen unlocker app do you prefer? Do you have any curious and different suggestions?