One of the most recurring complaints from Android users is the inability to buy apps without having a credit card registered on Google Play. However, did you know that you can buy apps from four other options. Check out what they are.
Buy on Google Play using gift cards
This was Google's first attempt to enable the purchase of apps, games and other content on Google Play without the need for a credit card. To make use of the gift certificate, the user only needs to buy cards like the one pictured below in supermarket chains, appliance stores, bookstores, etc.
He can choose values ​​of R $ 30, R $ 50 and R $ 100 and then just enter the card code in the «Redeem» field, in the Google app store menu.
Buy using Boleto
Google closed a partnership with Mercado Livre to add a new option of slips to make purchases using Mercado Pago. This is the simplest form, although it is possible to issue slips on other sites, such as Americanas.com.
The integration with Mercado Pago is quite simple: just download the app, register and fill up your account with some amount. That done, just issue the boleto and go to Google Play to select the app or game you want to buy. In the «Payment methods» option, select Mercado Pago.
Paid Market
Buy using prepaid top-up
To change the scenario, in November last year Google introduced Recarga Google Play, a system that uses the same recharge machines as prepaid cell phones. From this platform, the user has more than 300 thousand registered establishments and can make recharges whose values ​​vary from R $ 15 to R $ 100.
When the user makes the payment of the top up, the attendant will deliver a receipt with a code that you will use to put the amount in your account. After that, just go to Google Play, and enter the code also in the «Redeem» field, similar to what is done in the Gift Certificate option. The establishments that are part of the program can be identified with the sticker that you see below: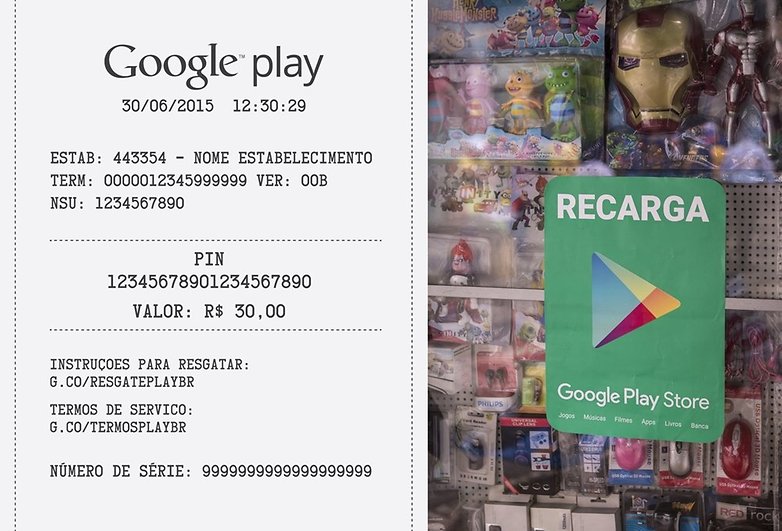 Buy using Google Opinion Rewards
This Google system requires a little more work, but if you're patient, you'll be able to purchase the apps you've always wanted without putting your hand in your pocket. That's because Google Opinion Rewards offers credits on Google Play for the user to respond to quick Google searches.
The surveys sent are based on the profile you create in the app, stating age, gender and location. Each one you participate in can generate a profit of up to R $ 3.00 on the Play Store.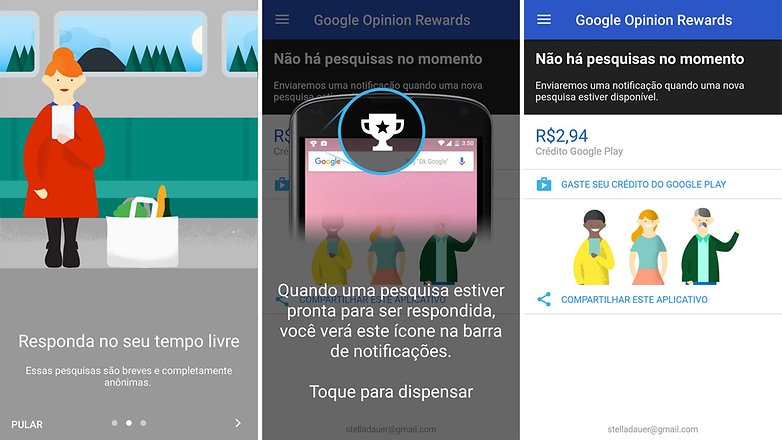 Google Opinion Rewards
And how do you buy your apps on Google Play?