Apps usually make life easier and provide entertainment in the palm of your hand. However, users can go beyond the initial proposal of the services and use the apps for unusual functions. Genealogy app consulted to avoid incest, text in Google Docs used as a secret chat room and selling pornographic clips through Snapchat are examples of occasions when apps were appropriated by users for purposes other than those proposed by the manufacturers. Below are five situations in which applications were used in unusual ways.
READ: Ten most 'bizarre' games released in 2019; check out
Users innovate and use applications differently Photo: Luciana Maline / TechTudo
Want to buy cell phones, TV and other discounted products? Meet Compare TechTudo
1. Genealogy app lets you avoid incest in Iceland
The slendingaApp SES application was developed from a competition held by the owners of the slendingabk website (in Portuguese, "The book of Icelanders"). The app's initial goal was to discover the family link between citizens of Iceland from the slendingabk project's database of medical research.
However, the application has an "extra" feature for users to check if they are closely related to each other. The tool was appropriated by the public to find out if any potential romantic partners were from the same family. When two users have a family connection, the app issues an "incest alarm" to discreetly warn two people about possible incest.
slendingaApp SES allows users to touch each other to discover possible incest Photo: Reproduo / SadEngineerStudios
2. Simsimi used to send audio messages
The Simsimi application is a conversation application in which the user interacts with an emoji-shaped character and is controlled by artificial intelligence. The puppet can learn from the users' responses and, thus, increase its database for chatting. Users began to report in 2018 that conversations could take on a tone of violence and sex appeal precisely because of the system's learning from interactions with humans.
The app was even suspended in Brazil on suspicion of cyberbullying. In a statement, the company explained the decision: It appears that some Brazilian users have been teaching SimSimi malicious responses recently. Most of the content of these threat responses, such as murder or kidnapping, of children or their families.
SimiSimi may contain dialogues not suitable for children Photo: Reproduction / Anna Kellen Bull
3. Teens create secret chat rooms on Google Docs
Google Docs is a text editing application similar to Word, and is known for allowing online sharing of documents for collaborative writing. American students have abolished the old practice of passing tickets in the classroom to communicate with colleagues through productivity software.
Students access the Internet with notebooks provided by the school and share a text through Google Docs with friends to circumvent the censorship of the school network, which prevents access to sites such as social networks and messengers. Thus, it is possible to create a kind of "chat room" and exchange messages with plain text. The resource is also used to deceive parents. Students open the program when they are going to do "homework" and talk with friends without their parents knowing.
Create a text in Google Docs to chat with @ xxEnas27xx during the class.
4. Selling porn clips on Snapchat
Journalist Nick Bilton revealed in a column to the New York Times in 2015 that strippers and porn stars have appropriated Snapchat to provide nude photos and sexy shows in exchange for money. The Snapcash function facilitates the transaction with the possibility to transfer money via the social network chat instantly. Artists can sell personalized photos for as little as US $ 1 (R $ 4.64, in direct conversion) to US $ 5 (R $ 23.18) for select users, prices can reach two digits for personalized sexual shows.
Men offered similar products at comparable prices. It is worth mentioning that Snapchat does not allow the publication of pornographic content on the platform. According to Bilton's account, during the drafting of the agenda he followed 30 accounts that provided porn, and 28 of them were excluded by moderating the application within a week.
Snapcash lets you send money to contacts via chat Photo: Carolina Ochsendorf / TechTudo
5. Streaming pirated movies on Google Drive
Google Drive is known as a cloud file storage and sharing service for storing work or college materials. However, the application has already been used by users to stream pirated movies.
According to an analysis by the technology website Gadgets360, cinematographic stadiums made almost 5,000 requests to Google for content removal under the Copyright law in August 2017. In comparison, the portal reported that, in the same period, there were about 100 requests from the same type to MEGA, and 12 to Dropbox.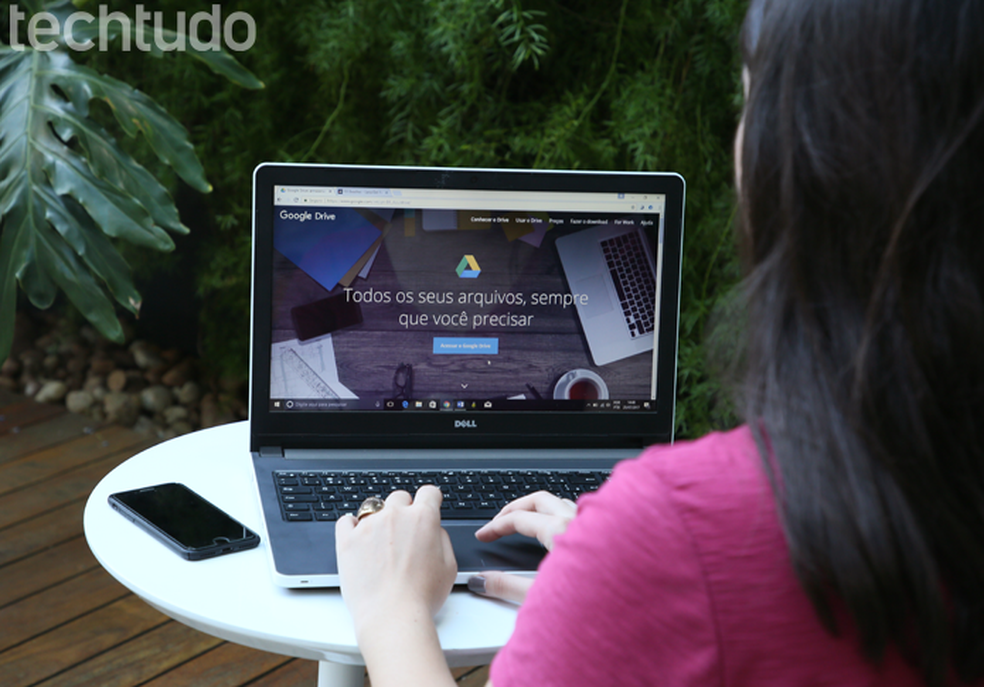 Google Drive does not allow pirated content to be stored Photo: Carolina Ochsendorf / TechTudo
Google has already commented on piracy in the company's products and has created several tools to minimize the practice, such as allowing to report copyright infringement through online forms. The platform also has a feature that compares the content sent with a database of copyrighted material.
Does updating the Sarahah app even copy contacts from the phone book? Find out in the TechTudo forum.
Social networks that (almost) everyone has used