A new version of Whatsapp just appeared on the app's official website. Version 2.12.34 brought major changes in the look of the app, leaving a face more Material Design. For now, I didn't notice any extra functions. Apparently the update is static only.
Update: shortly after releasing version 2.12.34, the WhatsApp team released versions 2.12.36, 2.12.37, and so on, which so far seem to be just for correcting some errors. We will probably see some new versions in the coming hours and days.
The structure of the app has remained, three tabs – Connections, Conversations and Contacts – make up the home screen, the top bar contains the app name, the search magnifier, an icon for new or group conversations, and the three-point menu.
The greens used in the app have changed their tone, are lighter and more vivid. In addition, a floating round button has been added in the lower right corner (as Material Design dictates), however, its function is to record audio clips or send the typed text.
Menu icons for sending photos, movies, etc. They have also changed, they are round and quite colorful. In addition, the contact / group information page is also different.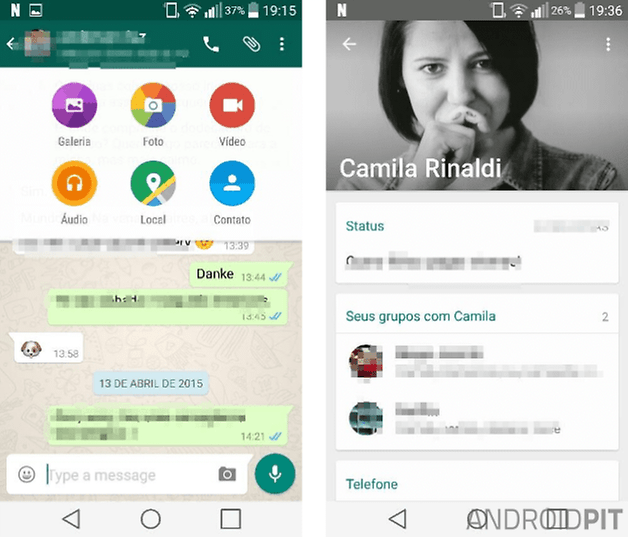 Overall, the changes have made WhatsApp cleaner and more accessible. A visual change of the app was expected a long time ago, it remains to be seen if it is approved by users.
Thanks to Vinicius M and Marcelo_Silva for warning of new versions released in the sequence. To download the latest version of WhatsApp, just go to the official website and download the APK, or click here.



WhatsApp Messenger

What did you think of the new look of WhatsApp?
(tagsToTranslate) whatsapp (t) update (t) apk (t) update (t) visual (t) material design