Before, what is OTG?
USB OTG (USB On The Go) is a standard that allows mobile devices to chat with each other. Traditionally, mobile devices can only connect to a computer via USB, but USB OTG makes it possible for devices to connect directly to each other.
And that is not all that USB OTG can do. By enabling your device to act as a USB host – that is, to be the boss of other devices to which you connect – you can use additional hardware, such as storage, keyboards or even musical instruments, with your device.
Better to know. Nowadays, almost every smartphone supports OTG, but if your device is older or if you really want to take the test before spending money on a cable, use the app below.
USB OTG Checker
1. Mouse and keyboard
Turn your smartphone into a PC! Or almost so. With the OTG cable you can connect a USB mouse or keyboard directly to the phone. Very useful for when the touch the phone stops working, just plug in a mouse and that's it, you can move freely between applications.
For taking notes or writing long texts, a USB keyboard is much more comfortable and practical than the virtual keyboard, no matter how good the word prediction and correction of your favorite keyboard app is.
2. External sound card
A small connector, the size of a thumb drive, with USB on one side and two inputs for a common outlet on the other. One is a microphone input, the other a line output, for speakers or headphones. Great for when the jack headphones is not working, when you need a better microphone or when you want a speaker better to listen to music or watch a movie.
An external sound card is a very cheap gadget, can be found in many online stores, including Mercado Livre and the like, and is a hand in wheel in some situations.
3. Joystick
Playing on the smartphone can be a frustrating experience, and much of the blame is on the on-screen controls, which take up space and hamper your vision. A Playstation or PC controller would solve that. That's because with an OTG cable you can connect a joystick and play Machinarium or Modern Combat 5, for example, in addition to several other games from the Play Store.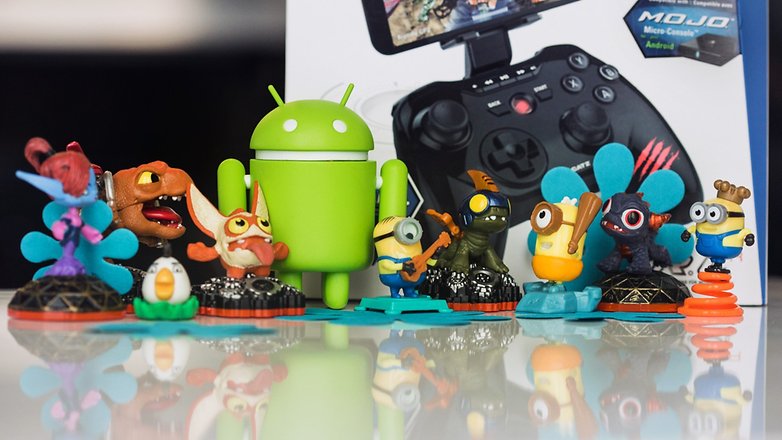 4. Wired Internet
If your mobile data franchise runs out, or your router wireless decide to stop working, the good old Rj45 network cable can save the day. With a USB LAN adapter, just connect the blue cable to your smartphone via OTG. Despite the clear disadvantage of returning to the wires, the connection is usually faster, more stable and secure, with no signal interference and no WiFi password to remember.
5. Printer
With Google Cloud Print you can print your documents without the need for wires, but the procedure for activating the printer is not the simplest and requires that the PC is turned on and the printer is connected to the network. To avoid all of this, make sure your printer can be connected via USB to your smartphone (most modern printers come with this feature) and freely print your documents.
6. Charge another smartphone (and transfer data)
That's right, with an OTG cable you can «steal» power from another smartphone, if your battery has run out. Just be sure to check which smartphone is charging and which is being downloaded. Say goodbye to power banks thanks to the OTG cable. Asus is one of the companies that divulges this a lot since the Zenfone 3 line, even sending an OTG cable in the box for this use.
Through this method, it is also easier to transfer photos, videos, documents and music between two smartphones, without depending on Bluetooth or the cloud. And, as you will see, only an OTG cable is needed for this.
7. Control your camera
With the right app and an OTG cable, you can control your DSLR camera directly from your smartphone screen! ISO, aperture and shutter speed, all on your Android screen. Take pictures without touching the camera, ensuring that nothing will come out blurred. I use the app below a lot with a tablet and OTG cable for all the filming I do.
You can also transfer pictures directly to the phone's storage. To find out how this works in practice, check out this tutorial.
DSLR Controller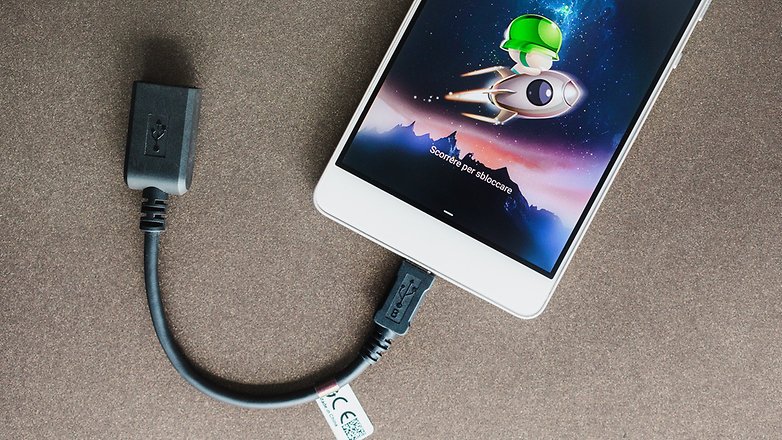 8. MIDI keyboards and microphones
For musicians, this suggestion can be very useful. The Walk Band app supports MIDI keyboards and external microphones, so recording can be done with your smartphone, but it will be much more professional. A competitor for Garage Band on your Android!
Walk Band – Music Studio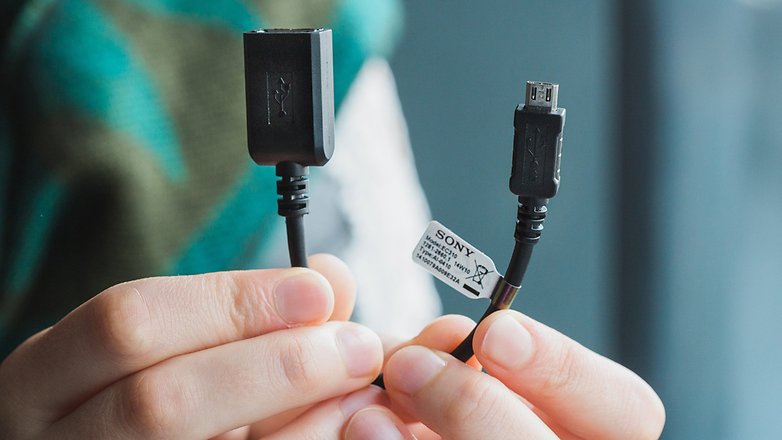 9. LED light
These PC LED «lamps» are very cheap, and can also be used on your smartphone! A good replacement for the phone's flashlight, when it doesn't work or isn't clear enough, or even as a flash for selfies and videos, as long as the front flash doesn't become ubiquitous on smartphones, of course.
People are generally unaware of the great uses that an OTG cable can have on a smartphone.
10. Pen drives, hard drives and external drives
It is not only with microSD that you can increase the space of your smartphone. At times, we just want to pass files on to someone else or download photos and videos from the trip. And again, the OTG cable can help with that. We have prepared a special subject for you to learn how to do this:
Others
The USB standard provides an output of about 5V. There are many devices that support this voltage and, in principle, can work with an OTG cable. Remember that an OTG cable can be found for very small prices, and for something around R $ 10 you can already find some models.
However, don't forget that they were made for PC use; connecting them to a smartphone will dramatically reduce the device's battery. However, they can be a very good gift for a friend geek. Two examples are the cup warmer or the mini USB refrigerator.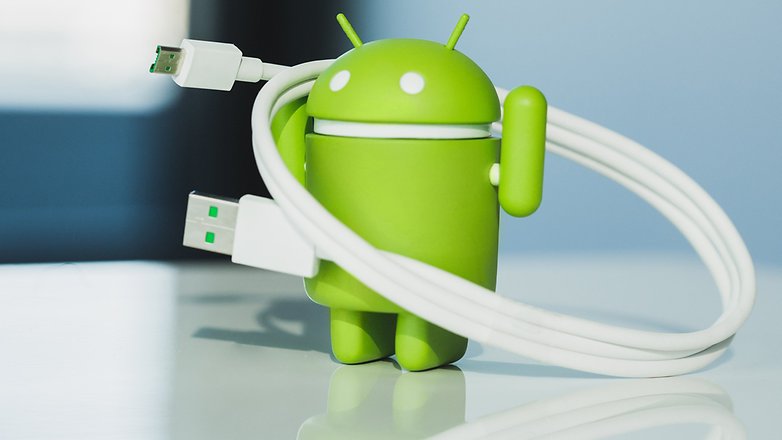 Do you use the OTG cable? What uses do you give it?